A Whaleship Full of Cannibals (Who Happen to Be My Family)
My parents love the tale of how our ancestors' whaling ship capsized, turning the crew into cannibals. As an environmental reporter, there's no story I dread hearing more.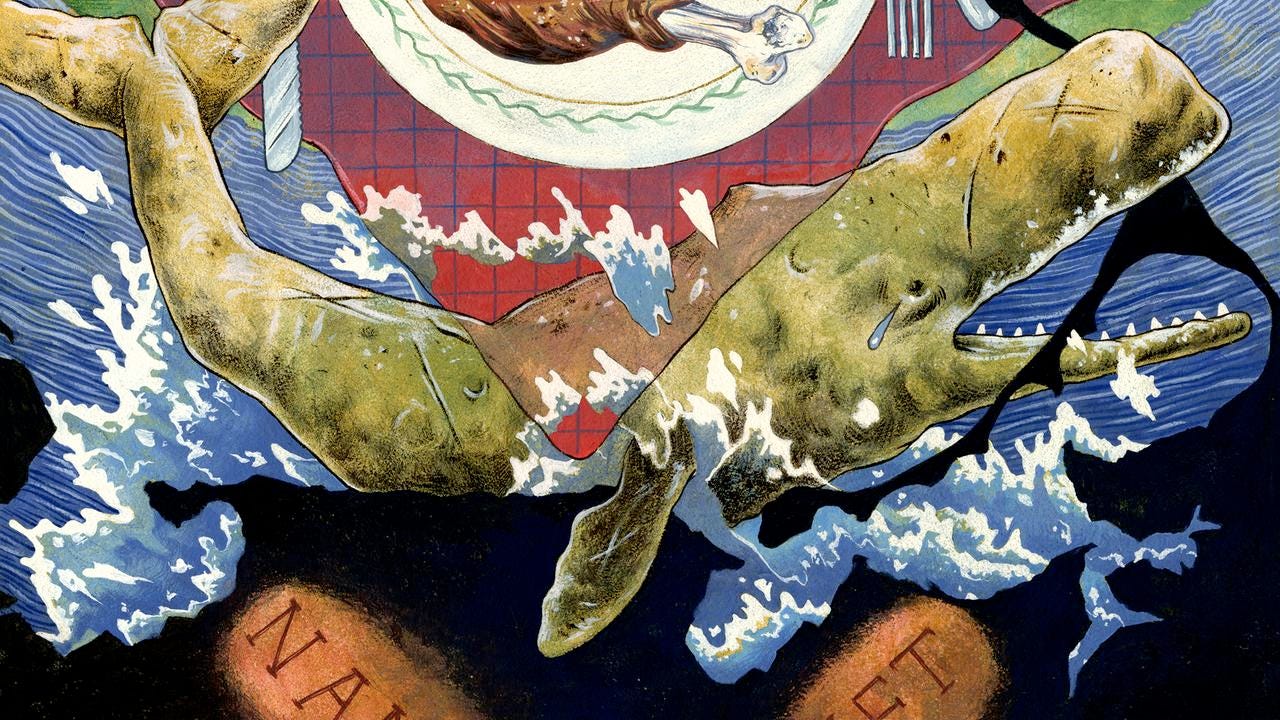 Illustrations by Amanda Konishi
My mother clutches the drumstick in her hand, growling like a dog. A spark of menace in her eye, she gnaws at the bone, maniacally shouting "The cartilage!" over and over. I sit staring at her across the Thanksgiving table, mortified.
This gruesome theatre has been part of the entertainment at family holiday dinners for each of my 24 years because we are all the descendants of cannibals.
In the early 1800s an immense sperm whale collided headlong with a ship that carried some of my mother's ancestors, leaving them at the edges of the Earth without hope, and eventually they were forced to eat one another to survive.
"Your mother's gone off the deep end," my dad says, pretending to fight with her over a piece of turkey skin. Moments later, against a backdrop of holiday jazz and maybe even softly falling snow, my dad reaches a hand slowly over to my mother's plate, feigning a look of fear. My mother, fully committed to the shtick, snaps at him, protecting the …
Keep reading with a 7-day free trial
Subscribe to
Narratively
to keep reading this post and get 7 days of free access to the full post archives.