At Home with the Italian Stallion
Stripper. Trainer. Playgirl model. Husband.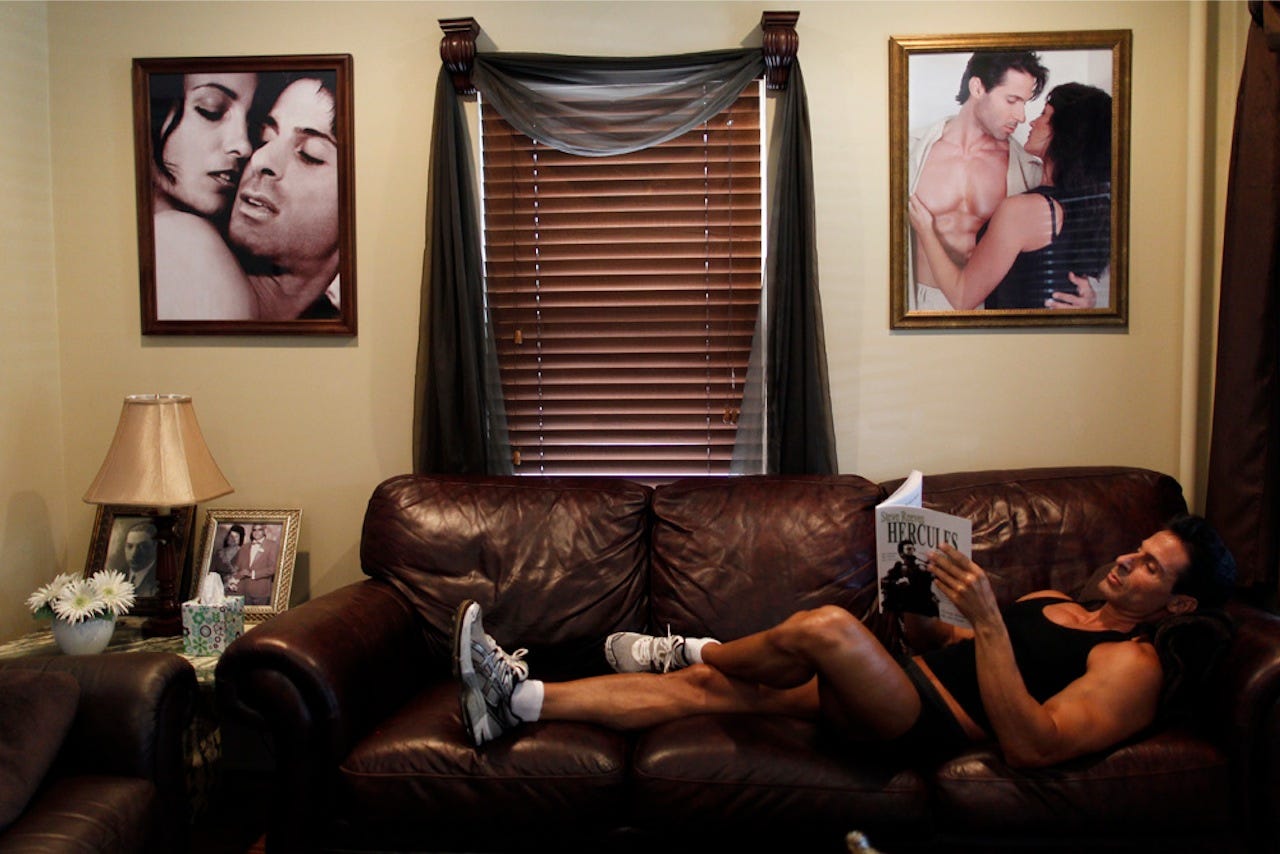 Photos by Pearl Gabel
"Antonio the Italian Stallion" is a former Chippendales dancer who now performs at a strip club in Manhattan and at private parties. I observed Antonio (not his real name) over the course of several months, both at work—where the 41-year-old transforms into a cowboy, fireman and UPS delivery guy—and at his home in Ozone Park, Queens. There, amid his collection of fitness trophies, life-size cutouts of himself, and photo portraits of him with his wife—which have served as romance novel covers—Antonio opened up about his life and his work.
This post is for paid subscribers