My Boyfriend Tried a "Miracle Cure" For Heroin Addiction
We were both in recovery when he started talking about getting clean with ibogaine. But we both should have known there is no such thing as a quick fix.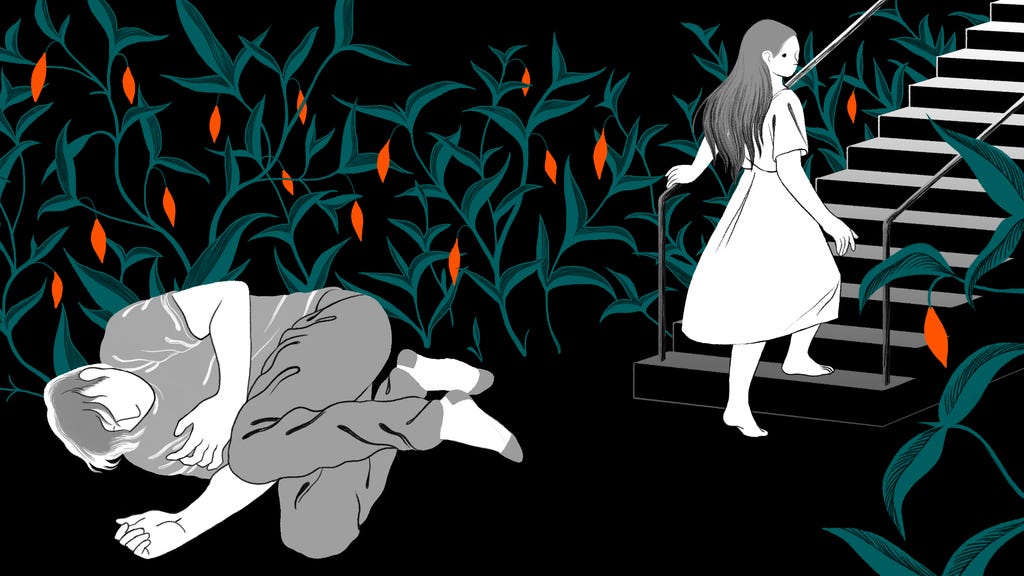 Illustrations by Cathryn Virginia
I had six days sober; Mark had 30-something. It was my first time around. He had been there before. We met one afternoon after a meeting outside Perry Street, an unassuming storefront-turned-12-step meeting space in New York City's West Village. To me, Perry Street was a kind of church. Cocooned by the mint walls and blackout curtains faded purple by the sun, it had become the one place I felt safe to let myself be the alcoholic, unemployed, failed writer that I was. An addict is always looking for a solution, a quick fix — whether that be a shot that makes the next hour or so bearable, or a rehab center promising a whole new life. Driven by that desire, I filled my hours with 12-step meetings. I didn't know that people called AA a cult, and that there were whole books and researchers who had dedicated their careers to debunking the program's simple teachings. Like most addicts, I only trusted what worked and for me, that was 12-step. Bored and lonely,…
Keep reading with a 7-day free trial
Subscribe to
Narratively
to keep reading this post and get 7 days of free access to the full post archives.