Confessions of a Picket Line Scab
I was just looking for a simple summer job when I applied for the fill-in doorman position at a fancy Manhattan hotel. But suddenly I was on the front lines of a fierce standoff filled with furious union workers, frightened guests and simmering violence.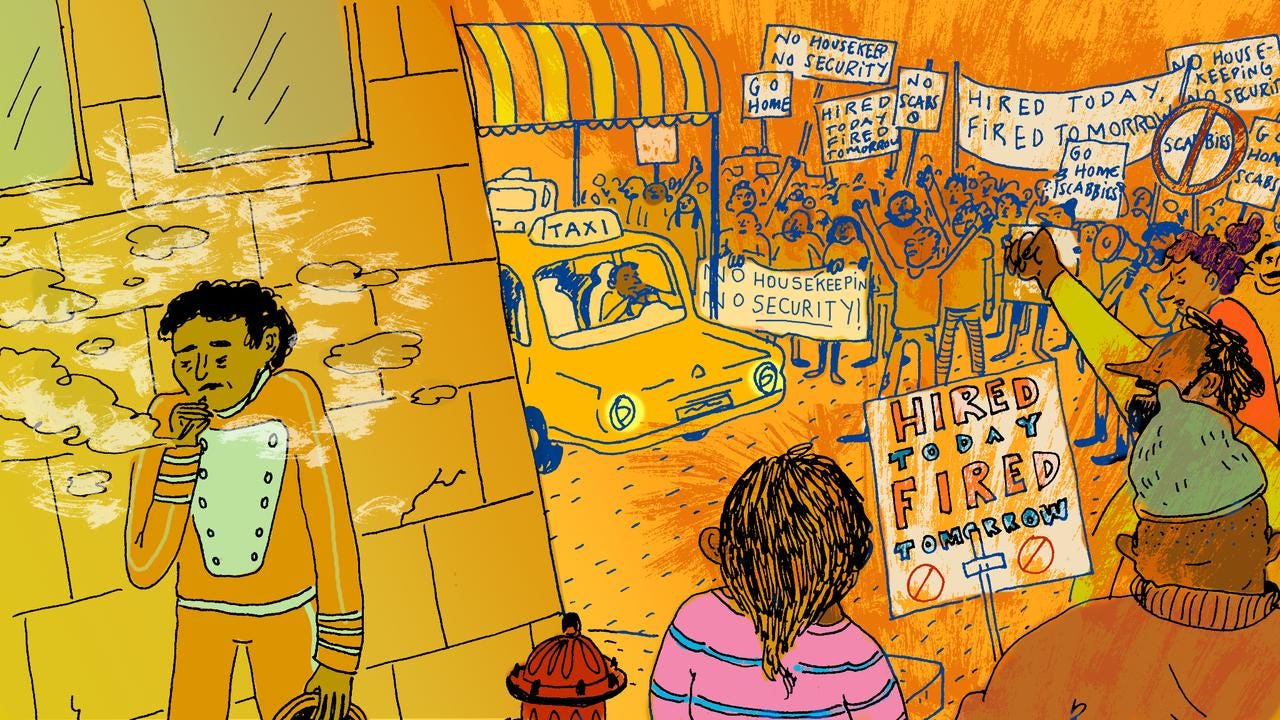 Illustrations by Talya Modlin
When we went to apply for the doorman job, my brother Frank and I were quickly ushered past the line of black men and women who were waiting to fill out applications, and sent directly to the hiring manager's office. All union hotel workers were on strike.
A bald white man in glasses pointed to us and said "hire them."
That day we were given light brown doorman suits with green stripes and walked out to face the strikers. As soon as we swung open the heavy glass doors of the air-conditioned hotel, we were met with the clamor of the crowd. The screams mingled with gusts of heat, blanketing over us, sucking the oxygen out of the air.
They were only about a hundred feet away on the sidewalk, chanting "Hired today, fired tomorrow" over and over. The strikers alternated their chants with "NO HOUSEKEEPING, NO SECURITY."
The workers shook signs at us that said "GO HOME SCABBIES." They were from the Caribbean, from South America, from Africa even from the Bronx and Br…
Keep reading with a 7-day free trial
Subscribe to
Narratively
to keep reading this post and get 7 days of free access to the full post archives.