Digging Up Lee Harvey Oswald
Conspiracy theories raged that JFK's killer had been misidentified. I got to exhume Oswald's decomposing body, detach his skull from his spine, and find out who he really was.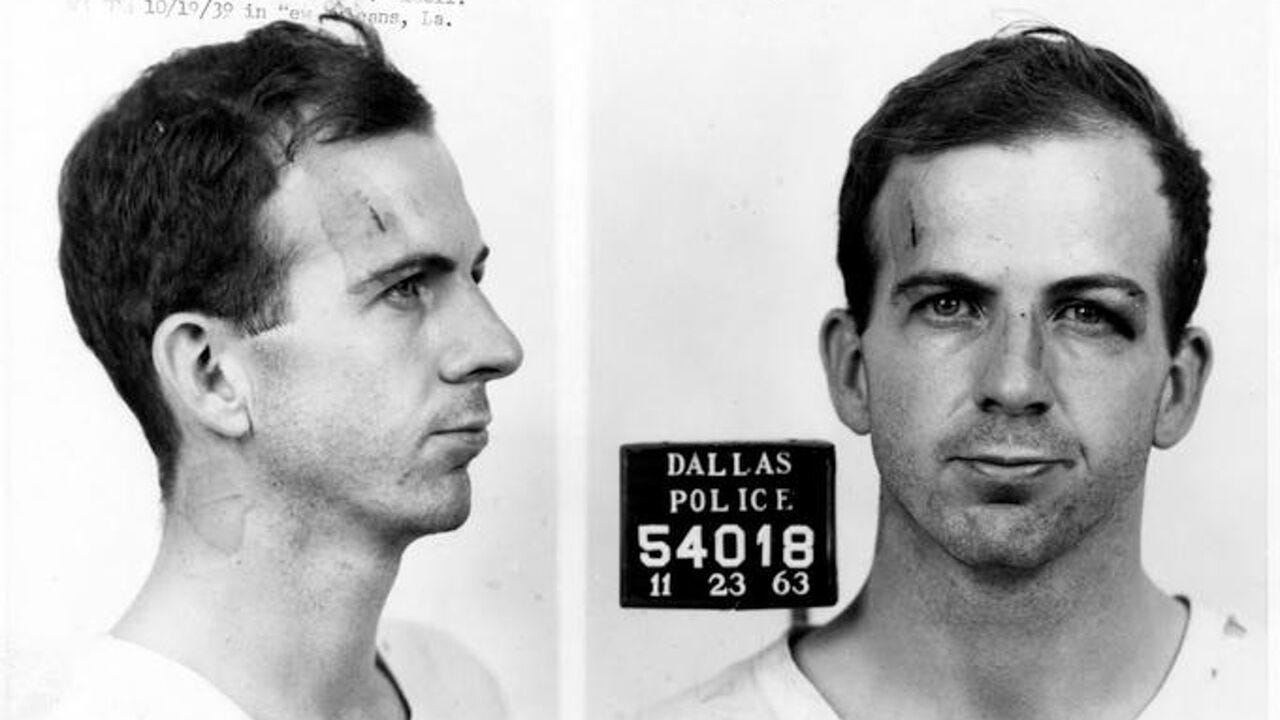 Image courtesy Dallas Police Department
Dallas, Texas. November 24, 1963. Ninety minutes after the world watched Jack Ruby shoot Lee Harvey Oswald, the suspected assassin lay dead on a bloody operating table at Parkland Hospital, mere steps from the room where President Kennedy had been pronounced dead two days earlier.
Ruby's .38-caliber bullet entered Oswald's lower chest just below his left nipple and lodged in a noticeable lump under the skin on the right side of his back. It pierced nearly every major organ and blood vessel in his abdominal cavity – stomach, spleen, liver, aorta, diaphragm, renal vein, a kidney, and the inferior vena cava, a major vein that carries deoxygenated blood from the lower extremities back to the heart. Oswald bled out very quickly through a dozen or more holes. Trauma surgeons poured fifteen pints of blood into him and manually squeezed his faltering heart to revive it, but it simply stopped for good at 1:07 p.m. local time.
Dallas County Medical Examiner …
Keep reading with a 7-day free trial
Subscribe to
Narratively
to keep reading this post and get 7 days of free access to the full post archives.