How a Fabled Soccer Club Reclaimed Its Sacred Ground
In 1979, Argentina's military government forced the San Lorenzo soccer team out of the Buenos Aires stadium it had called home for sixty years. Now, the fans are taking it back.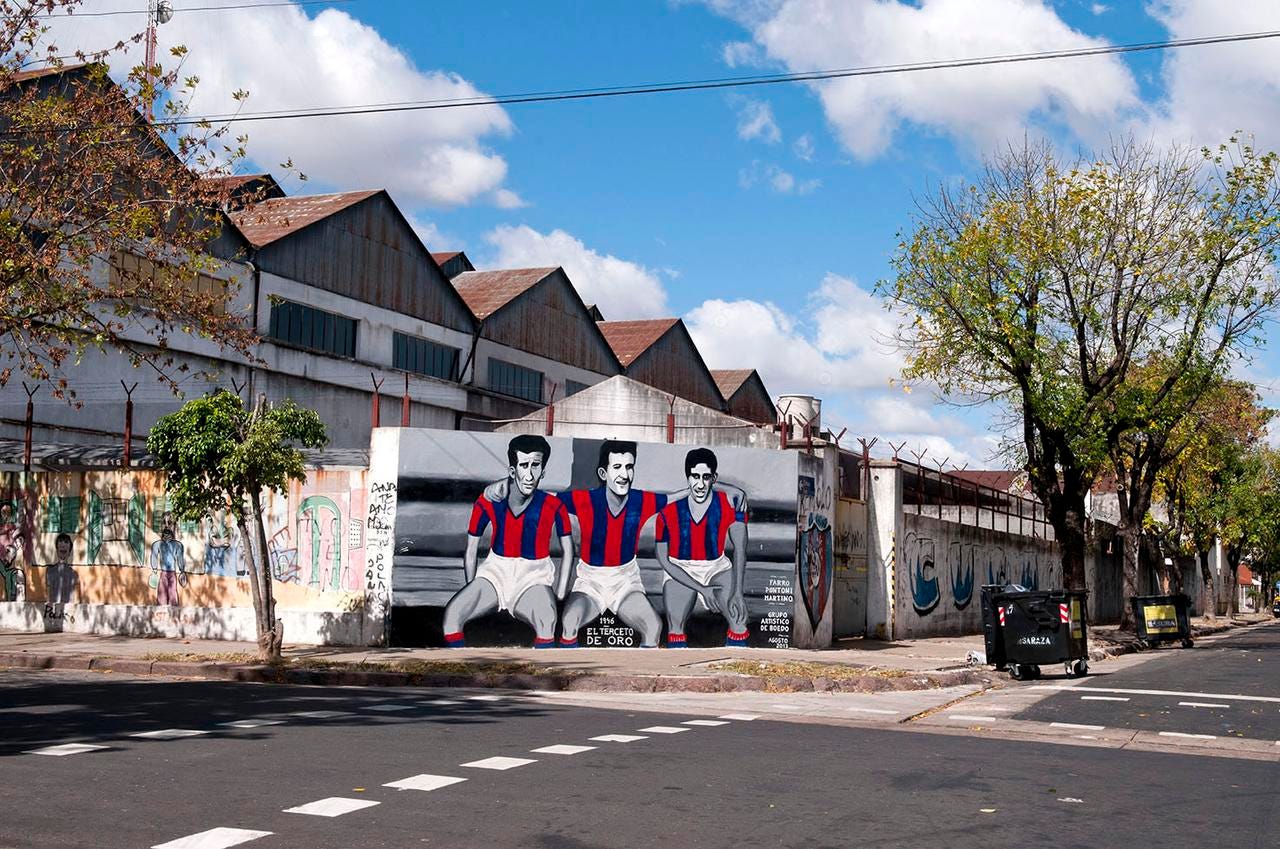 Photos by Paula Eleod
"Cómo van?" What's the score?
"Five to four, to the Ecuadorians," says a severe-looking man with a sharp nose and looming forehead. Plugged into his radio, he is watching the San Lorenzo vs. Botafogo game in Buenos Aires and listening to another in Santiago — and he is nervous in both places.
"Mierda!" shouts back a squat, chunky youth. "That means we need another goal…or the Chileans need to score," he adds hesitantly, unsure of his calculations. A series of nervous murmurs and anxious, half-answering nods from the people around him confirm his supposition. Content with the crowd's approval, he smiles — and then, in a worried instant, returns to the desperation of his furious arm-waving and strained shouting.
"How much time left, Jaime?" someone else in the crowd asks the youth.
However, Jaime, who is now helicoptering his shirt around his head, is too deafened by his own shouting to hear. Instead the man with the radio turns around and, in the general direction of w…
Keep reading with a 7-day free trial
Subscribe to
Narratively
to keep reading this post and get 7 days of free access to the full post archives.