How Ghost Hunting is Like Living with Lyme Disease
After years of searching for a diagnosis and wondering if it was all in my head, tracking paranormal activity felt eerily familiar.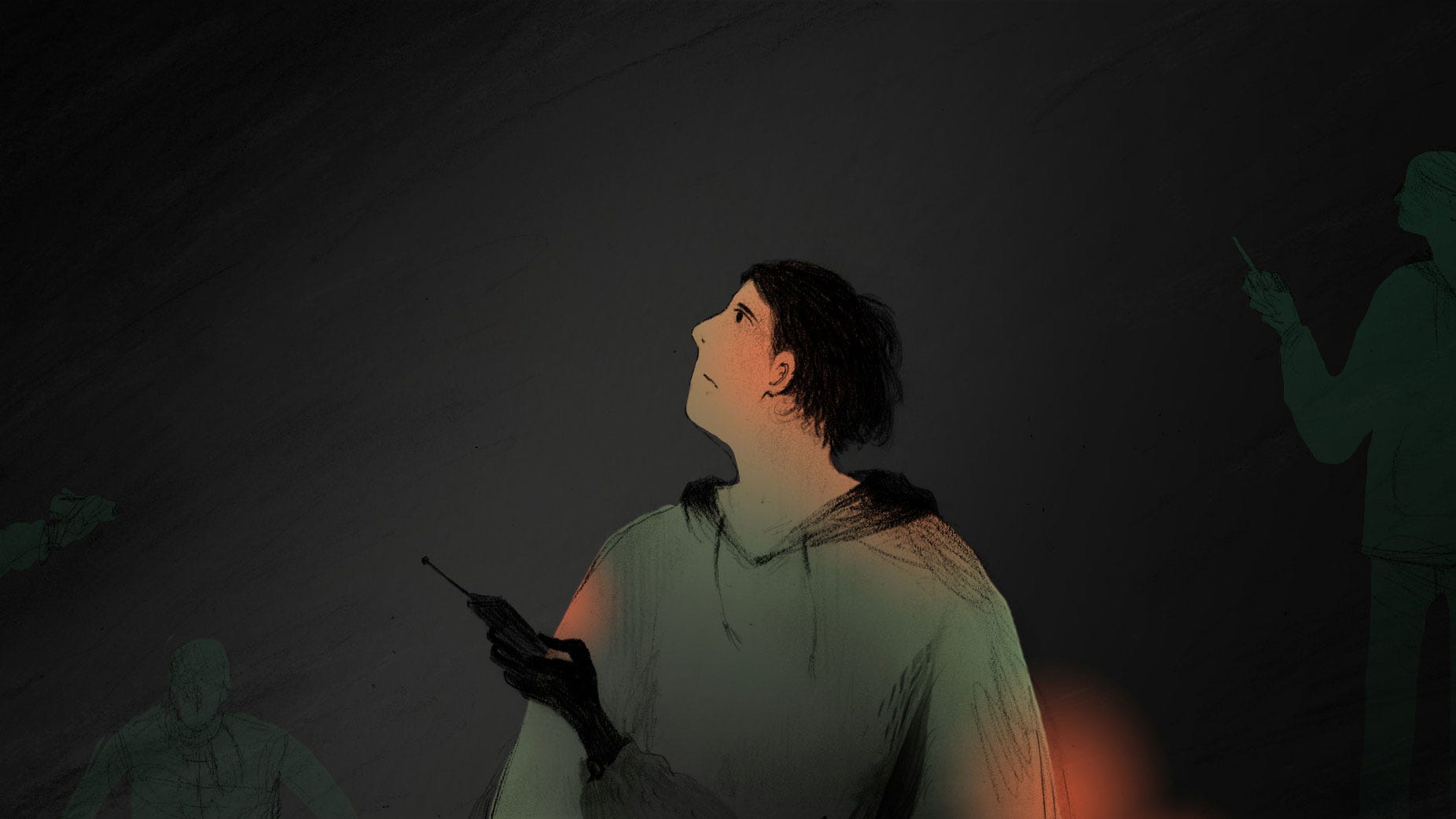 Illustrations by Julia Vohl
"Is anybody here?" Silence. "We'd love to talk with you." Silence. "We mean you no harm." Silence. "Can you make a sound for us?" Diane's voice creeps upward through the blackness with a tinge of desperation. In the daytime, she's a nurse. Tonight, she's a ghost hunter.
"How do you feel?" Her wind-chime words are meant for the many men who died in this bedroom almost 150 years ago, in pain.
Dion, deeper-pitched, speaks with authority. "If you want to talk to us, go to that light." The pinprick-sized glow, red like fresh blood, comes from a plastic box on the 19th-century oak floor. It's a combination motion sensor and electromagnetic field (EMF) detector.
We sit in a circle around the machine and wait for it to screech, which would indicate motion, possibly of the paranormal sort. Or perhaps a surge in the surrounding electromagnetic field will make the needle thwap across the screen like a smack in the face. This may represent a ghost (or, I remind myself, a m…
Keep reading with a 7-day free trial
Subscribe to Narratively to keep reading this post and get 7 days of free access to the full post archives.