How to Learn About Sex When Your Famous Sex-Advice Father Teaches You Nothing
My dad, Dr. Drew, spent decades hosting Loveline, which gave guys the wrong idea about my own expertise in bed. No one ever saw me for me—until I figured out how to see myself.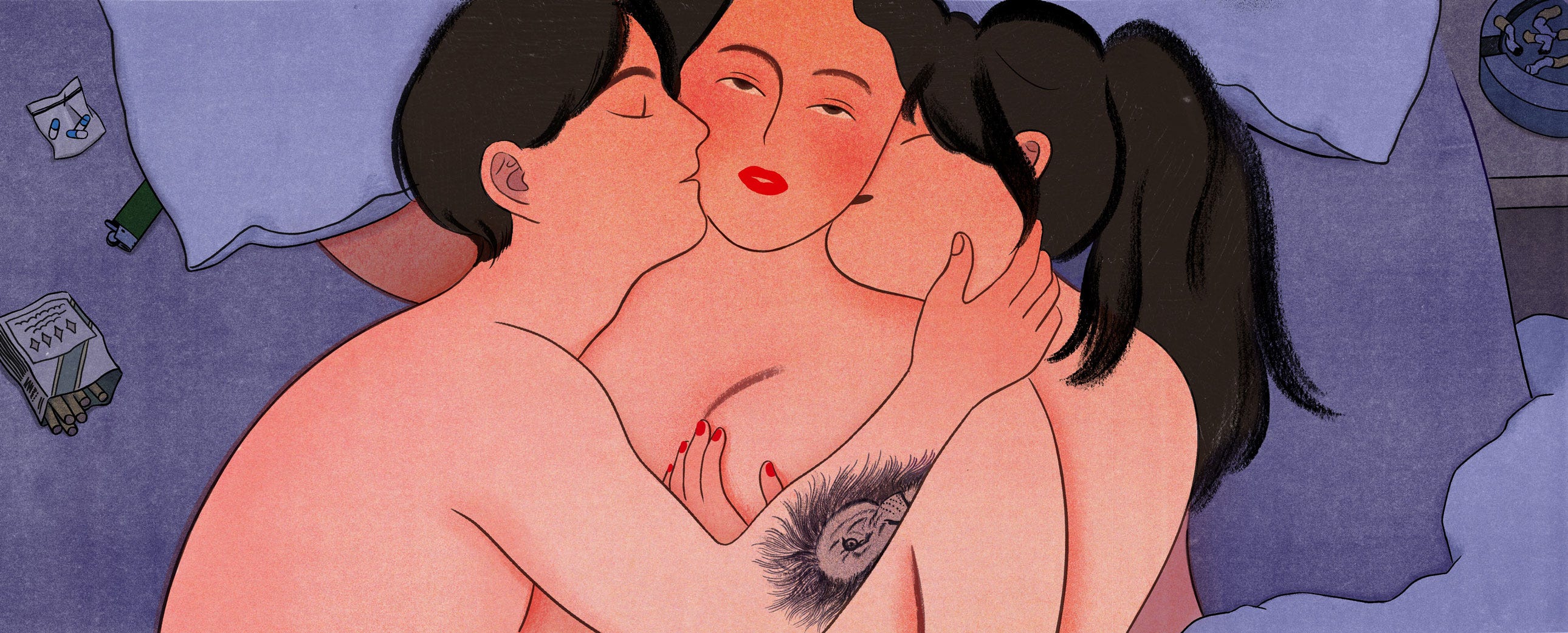 Illustrations by Jo Zixuan Zhou | Edited by Brendan Spiegel
Arms crossed, sneakered-foot propped up, I deliberately lean against the grimy wall outside the bathroom of the club. It's my first visit to Berlin. I feign patience as I wait for Cole, my travel companion, to finish pissing. Berliners strut past: A woman with a buzz cut wearing a dog collar, a man holding a leather whip, two women with matching face tattoos, a man wearing a garter and thigh-high heels. It was a relief to leave the States. On the eve of my 25th birthday, I feel solid, unquestionable anonymity: freedom. I feel like I can get away with anything, short of murder. I feel like an artist, not an imitation — the real deal.
The days leading up to Berlin included substances I had never dared to touch before — magic mushrooms and truffles. In our Amsterdam Airbnb, I stood naked in front of a pink lily while it bloomed and died before my eyes. Then there was Antwerp, where Cole's friend Steff fed us sushi and Belgian beer…
This post is for paid subscribers