I Was Crushed By an 18-Wheeler. But I Wouldn't Change a Thing About That Day.
How a gruesome brush with death made me wake up to the world.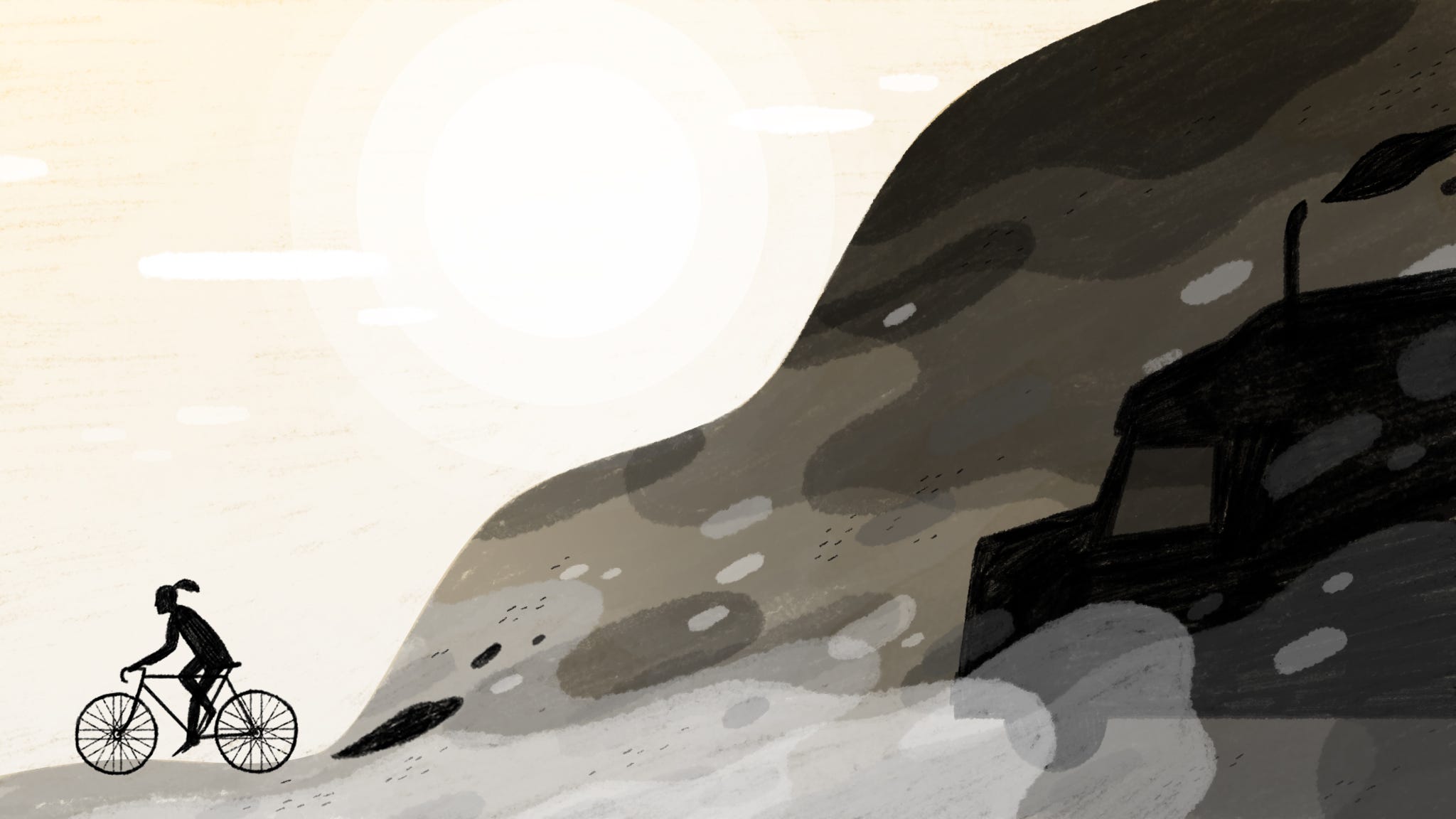 Illustrations by Maggie Chiang
October 2, 2007 was an unbelievably beautiful day. The smell of fall was in the air, the sky a deep blue, and there was no one on the streets. It was so quiet I could almost hear the terrible things said during the fight I had with my boyfriend the night before echoing through my head. I gripped my handlebars tightly and tried to outrun the negativity I felt. I hated myself for getting into a screaming match about something as insignificant as dinner, but I hadn't been able to control myself. I was so stressed because of my new job in finance. I had sweet-talked my way into a position I was pretty sure I wasn't qualified for, and lived in constant fear of my boss finding out I was a fraud. My pedals felt as heavy as my heart as I circled my Brooklyn neighborhood, but they got lighter with each block. About a half hour into my ride, the sun was starting to rise over the low buildings on Vandervoort Avenue. I decided that watching the sunrise as I rode out …
Keep reading with a 7-day free trial
Subscribe to
Narratively
to keep reading this post and get 7 days of free access to the full post archives.