I've Always Been Hungry
Growing up poor, there were times when I only ate what I could manage to steal. As a well-fed adult, I still can't turn down a good meal…or a bad one.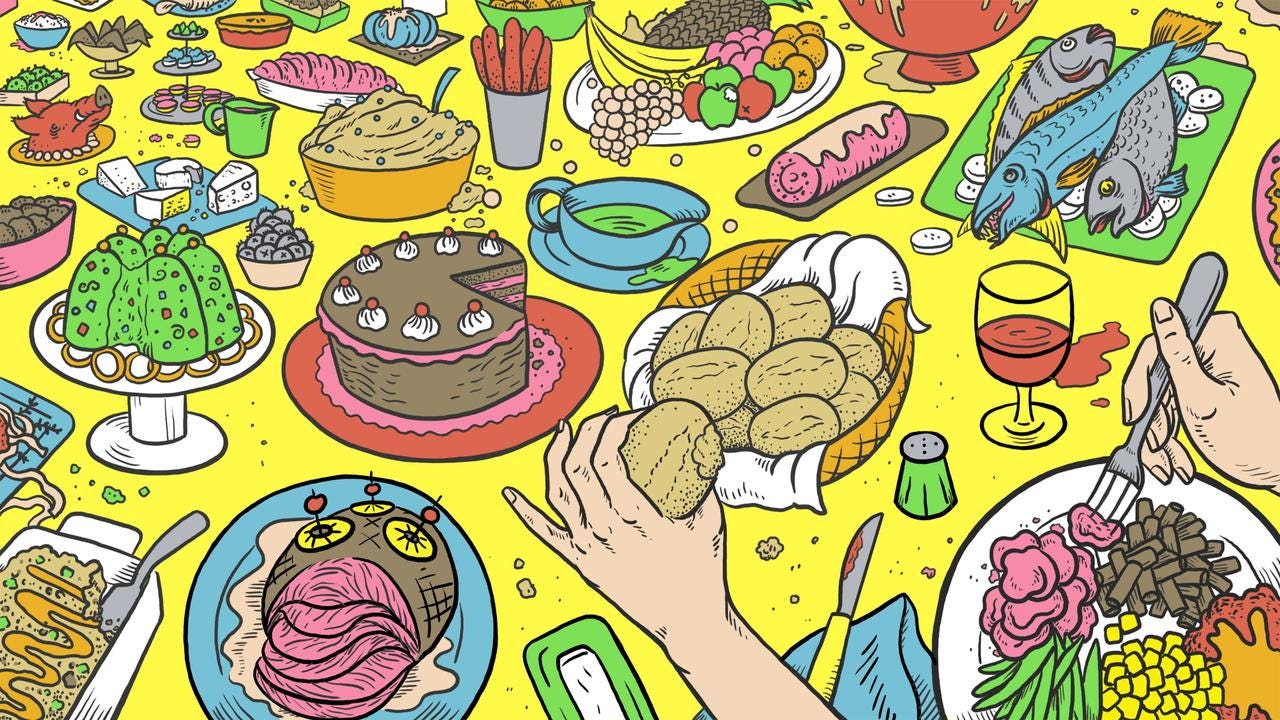 Illustration by Lauren Kolesinskas
Almost two decades ago on New Year's Eve, my friend Bett and I had dinner with two friends who were older than us, and who intended to make an early night of it. Bett and I had other intentions — we were going to the big party at the Railyard. But that was still hours away, so we headed into town in search of mischief.
We stopped briefly at a restaurant where Bett's girlfriend was having dinner with some of her friends. As we talked with them I ordered an appetizer, even though I had just eaten dinner.
As we left the restaurant, Bett mentioned that many of the town's art galleries were open, and were serving free drinks. We agreed that alcoholic freeloading would be a fine way to pass the time before the party, and off we went.
It turned out that some of the galleries offered free food as well as booze. I partook mightily of both, even though I'd just eaten dinner followed by an appetizer.
As I chomped on some buffalo wings, I saw Bett looking at me.
"You …
This post is for paid subscribers