Meet Ladybeard, the Crown Prince of Japan's Strangest Music Scene
Richard Magarey has facial hair, pigtails, a closetful of schoolgirl outfits and an endless supply of energy. In Tokyo, he became the world's unlikeliest death metal superstar.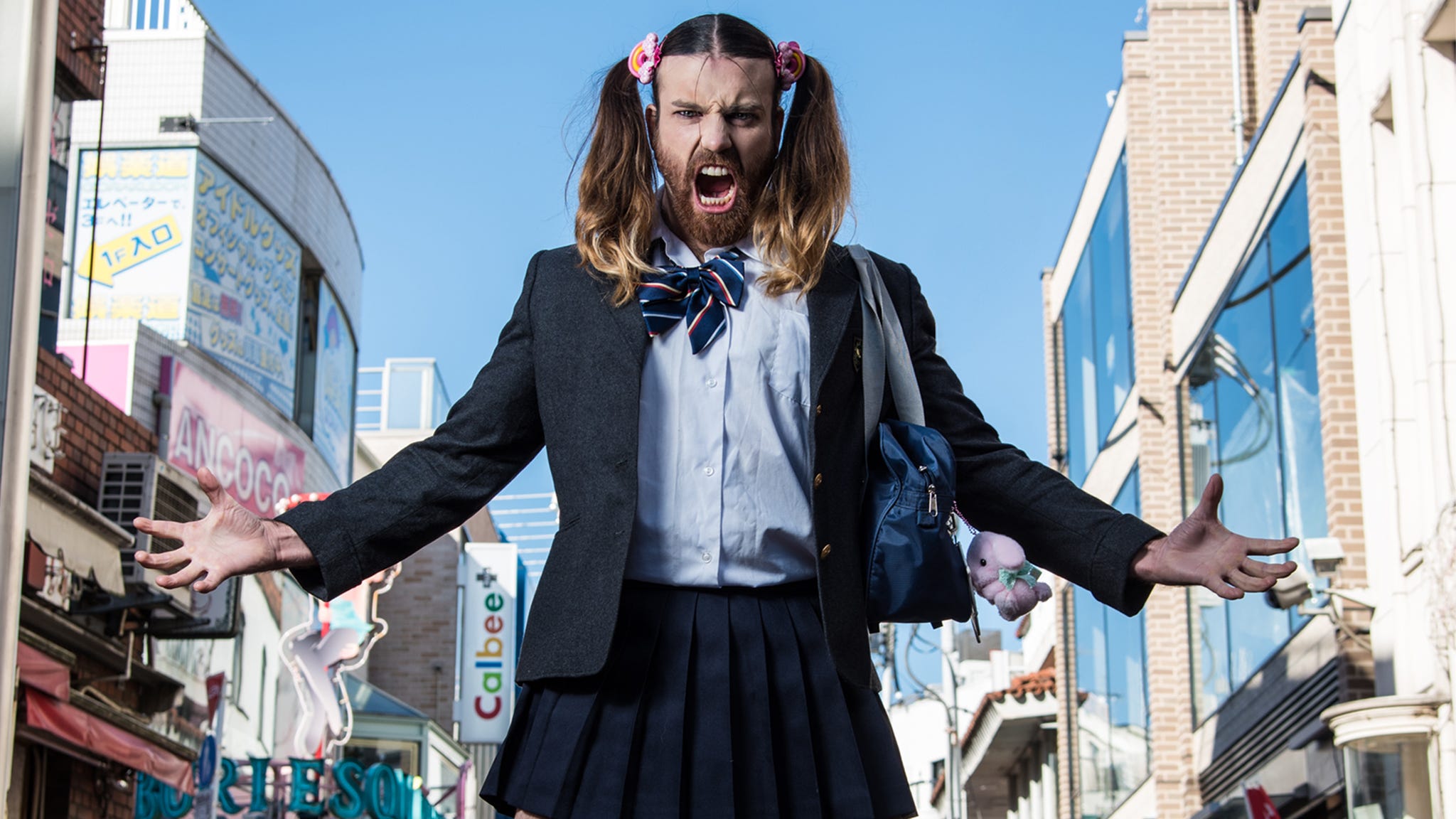 Edited by Brendan Spiegel | Photos courtesy Opalus Co., Ltd.
After a few years of playing in a metal band, I'd seen a thing or two. I'd seen full-grown men go through solid tabletops like they were made out of cardboard. I'd watched a diminutive, bespectacled, ginger-bearded Frenchman get lifted off of his feet and slammed headfirst into a brick wall, his forehead squirting blood like a spigot when he came down. I'd seen a man rush the stage before we even hit the first note: manic one second, passed out and frothing at the mouth the next. But I'd never seen anything quite like what I saw on the night of August 29, 2009, at the rec center in Sai Wan Ho, on the northeastern shore of Hong Kong Island.
My band was playing its first overseas show, at a small death-metal festival. The venue was the basketball court of a rec center called Hang Out. The promoter had set up a stage on one half of the court, stretching from the wall to the three-point line. During the middle of our set, I saw so…
Keep reading with a 7-day free trial
Subscribe to
Narratively
to keep reading this post and get 7 days of free access to the full post archives.