More Black Women Are Carrying Guns Than Ever Before. But Could I?
After we were both shaken by the killing of Philando Castile, I promised my father I'd learn to shoot.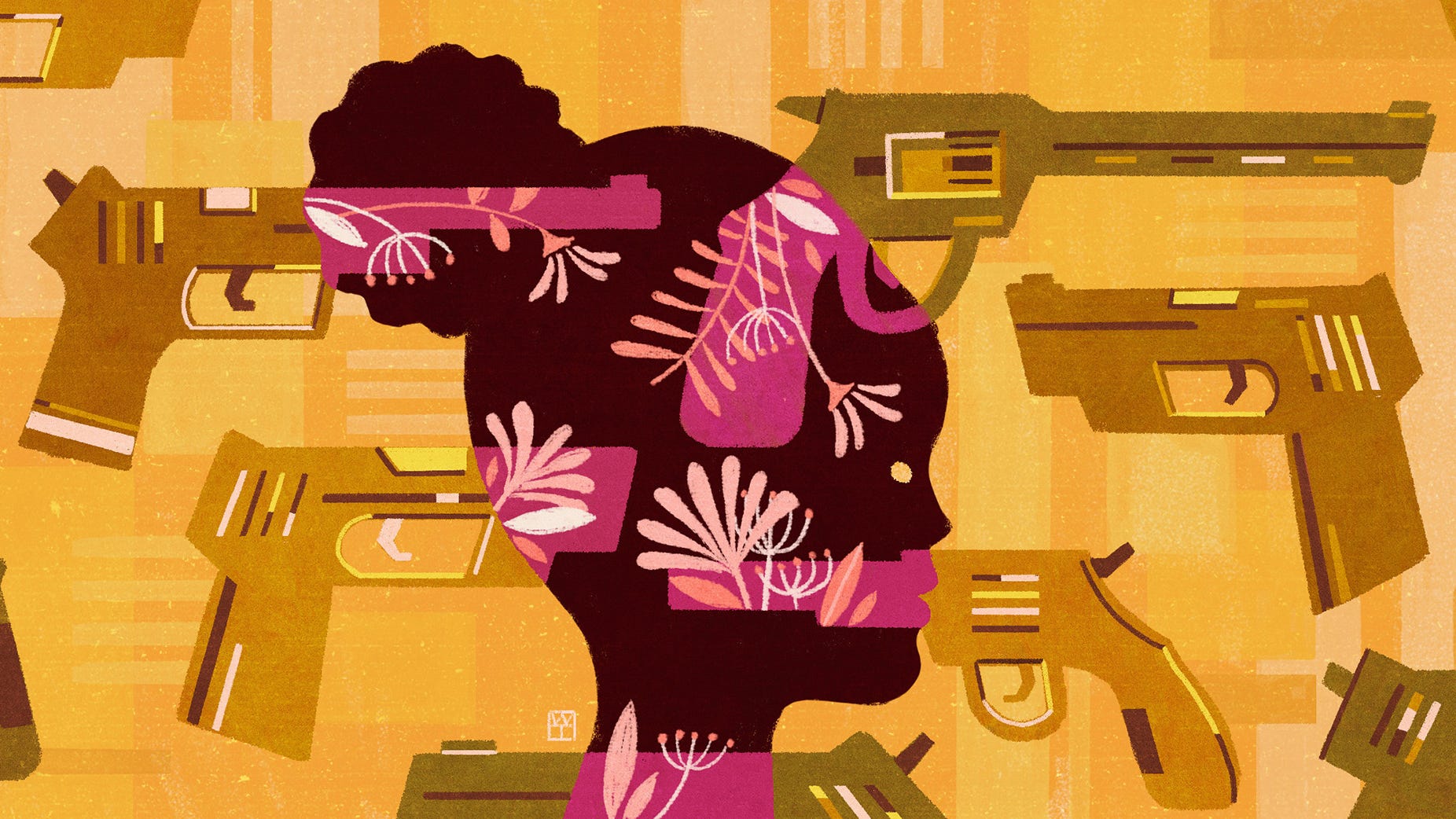 Illustrations by Wenjia Tang
Two days before Philando Castile was killed while informing a police officer of his concealed carry permit, I learned my father had one, too. I was home for the Fourth of July weekend, happy to be in the wide expanse of Ohio when my mother informed me that my father carried a gun. She told me there had been a problem at the Elks club where he was a member and she'd only learned of my father's weapons after he had to brandish a pistol for protection. My first concern wasn't whether he always carried a gun. My fear was what would happen once people knew, specifically a police force in a small town slowly dying.
I could only think about my father coming out of the club after closing, the silver of his Jaguar glinting under a small strip of streetlights, a train blaring in the distance. Thought of a cruiser slowly making its way under the MLK Memorial Viaduct, taking the small bumps of gravel beneath its tires and casting them into the darkness before the brakes…
Keep reading with a 7-day free trial
Subscribe to
Narratively
to keep reading this post and get 7 days of free access to the full post archives.