My Father Scared Me Speechless. Here's How I Got My Voice Back.
After years of terror and abuse, the simple act of speaking paralyzed me with fear. Now I will never be silent again.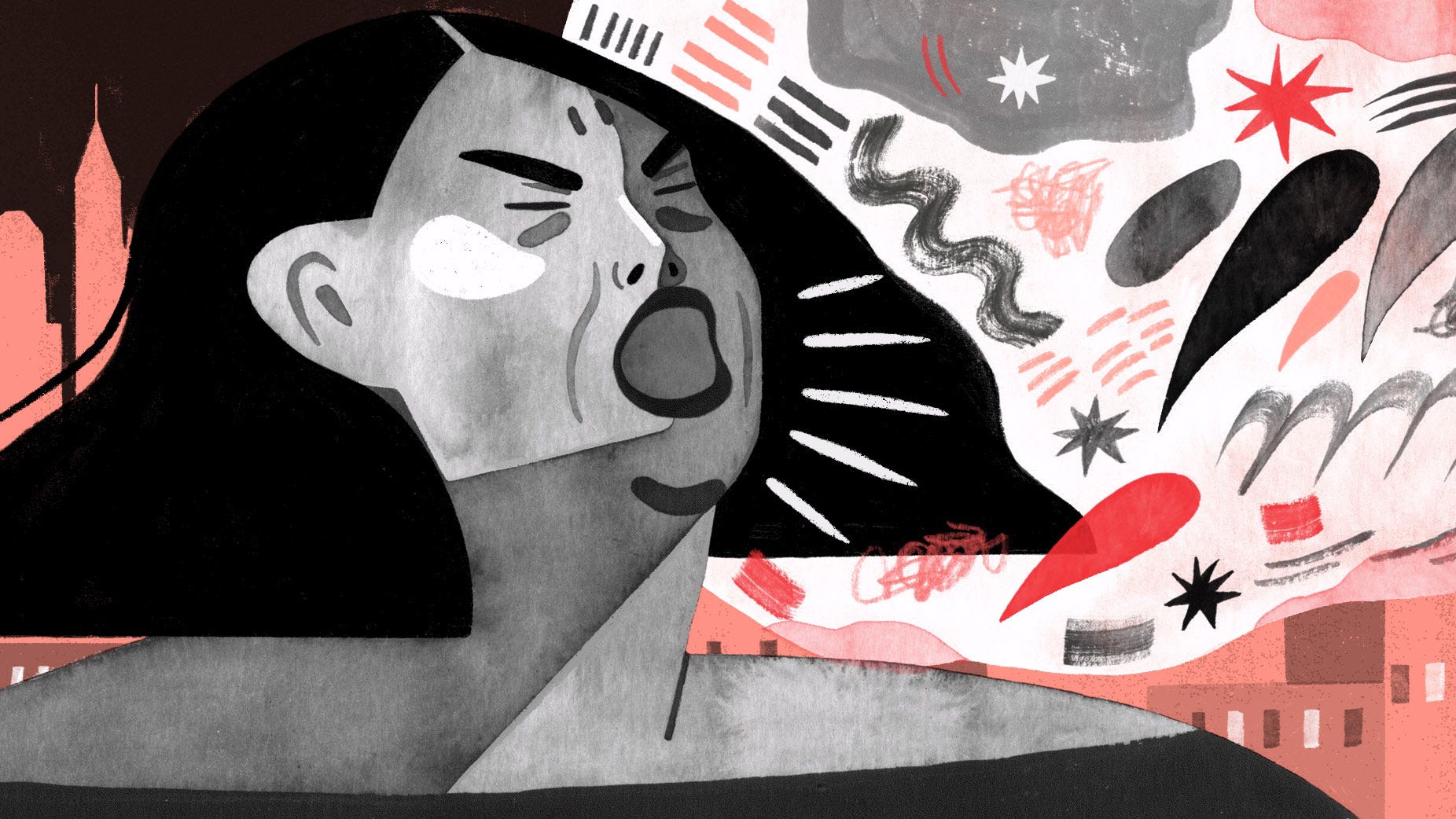 Illustrations by Olivia Waller | Edited by Farah Mohammed
I must have been 5 or 6 years old when Jessica, a girl from my elementary school who lived across the street, invited me to hang out with her and a group of other neighborhood children. My mom said I could go, but she adamantly made me promise not to ride my bike in the street, which we'd seen the other children doing for much of the afternoon. I could ride in Jessica's large driveway, but no farther. I promised her I wouldn't ride in the street, and I meant it. But then, 15 minutes later, when Jessica said everyone was going bike riding again, I panicked.
I tried to tell her that my mom had told me not to ride in the street, but the words would not come out. I stood still as Jessica and her friends marched toward their bikes. Maybe they'd forget about me and ride off without me. I could wait on the lawn until they came back and keep my promise to my mom.
But Jessica noticed I wasn't following her and beckoned to me. With each del…
Keep reading with a 7-day free trial
Subscribe to
Narratively
to keep reading this post and get 7 days of free access to the full post archives.