My Father's Fanatical Feud With the Bullies Next Door Became an All-Out War
When the neighbor boys harassed me, my dad grabbed his rifle and set booby traps. Cops were called. Death threats were made. One thing was certain: He would never let them win.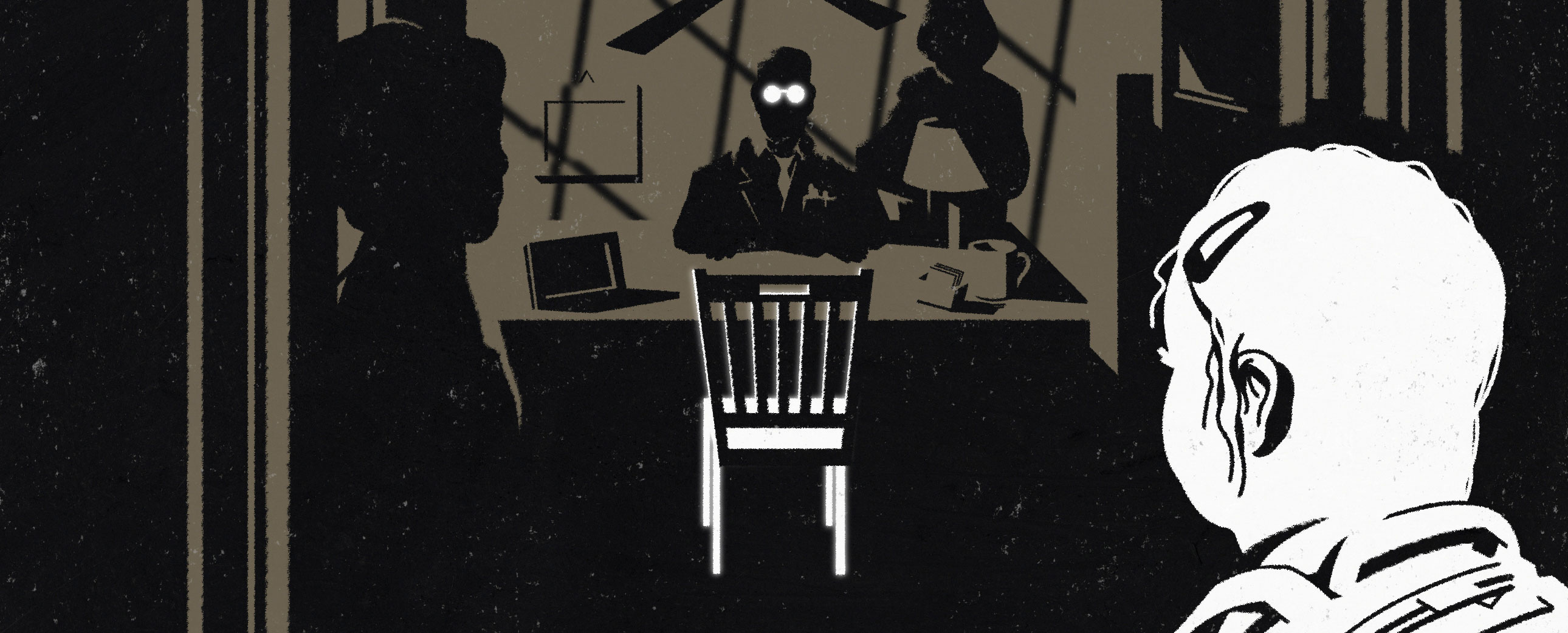 Illustrations by Anson Chan | Edited by Estelle Erasmus
When I was seven years old, my father started sleeping on the sofa with a rifle.
We lived in a small Oregon town with a population of only a few thousand. Nestled on a gravel-lined, dead-end street, my childhood home was an idyllic setting to raise a family. To the east, a snow-capped Mt. Hood jutted from the tree-lined horizon. To the west, acres of cow pastures rolled into the distant hills. Everyone on our tiny street knew everyone else, and everyone knew our next-door neighbors hated us. 
Lined up in neat rows along our backyard was a young orchard: spindly trees still too weak to bear fruit, propped up by wooden stakes and thick twine. Looping through the branches and woven between the trees was a series of tripwires adorned with silver Christmas bells. My father told me he put them up to keep the deer from eating our apples. That also explained the rifle, I thought. My dad wanted to protect us.
Keep reading with a 7-day free trial
Subscribe to
Narratively
to keep reading this post and get 7 days of free access to the full post archives.