My Secret Life Tracking Down Debtors
Only in America does a friendly substitute teacher with a mountain of medical debt spend her nights serving summonses to other desperate people like herself.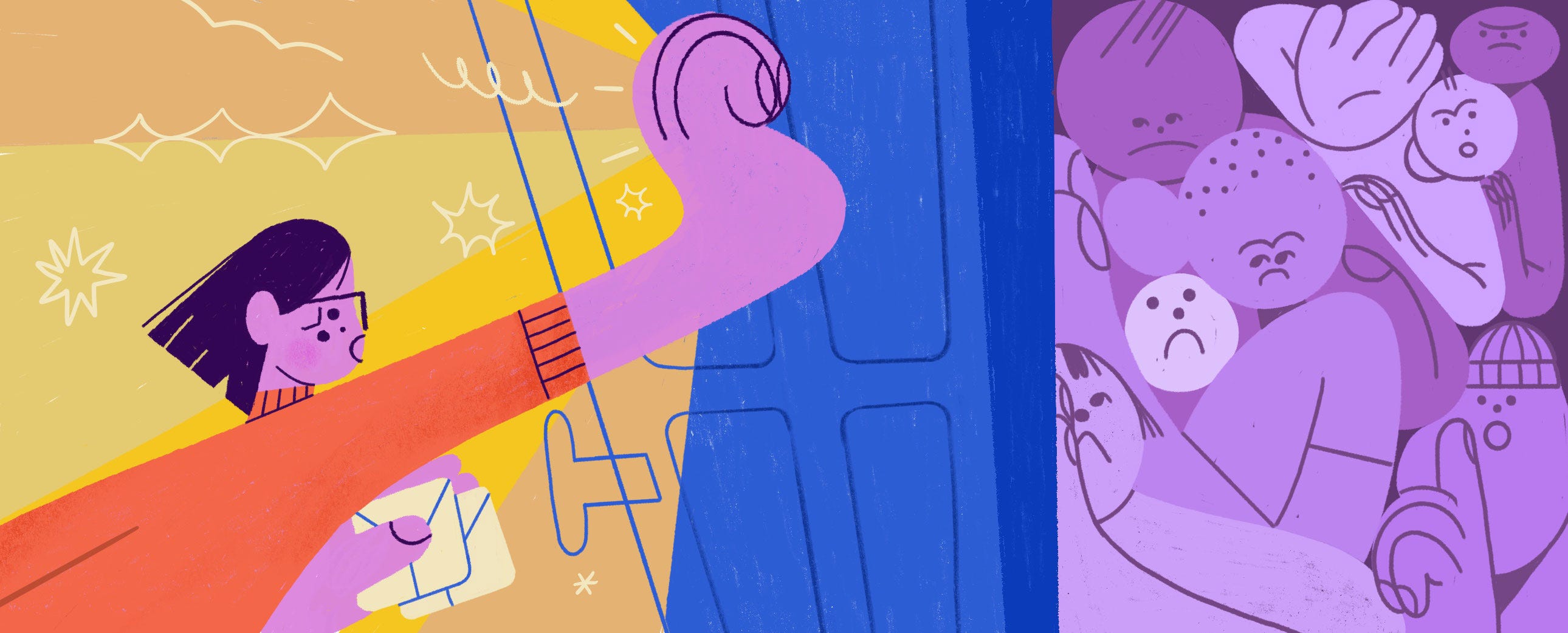 Illustrations by Maria Rodriguez | Edited by Estelle Erasmus
"I hope my dog fucking bites you on your way out!"
The suburban housewife I've just served with a court summons yells that to my back as I hurry down the steps of her house.
When she first answered the door, the woman, a blonde in her 30s, had been friendly. I didn't expect any problems, even though I'd noticed her dog barking its head off and hurling its big, dirty-white body against the front window. As I handed over the summons, the smile on her face quickly disappeared. And once I heard her threat, I didn't linger, since I didn't want to feel the dog's sharp, snarling teeth tearing at my clothes or flesh. I also didn't want to risk making this woman even angrier than she already was. I mean, she told me in person that she wanted to sic her dog on me. I don't mess around with that.
I quickly get in my little gray Honda Accord, which is parked on the street. That's not very "Minnesota Nice," I think with a smirk. I turn the ke…
Keep reading with a 7-day free trial
Subscribe to
Narratively
to keep reading this post and get 7 days of free access to the full post archives.