My Secret Lives in The Facebook Role-Playing Universe
As a shy teen, my cure for loneliness was a weird and wonderful world where we created fake celebrity profiles — and formed surprisingly intimate connections.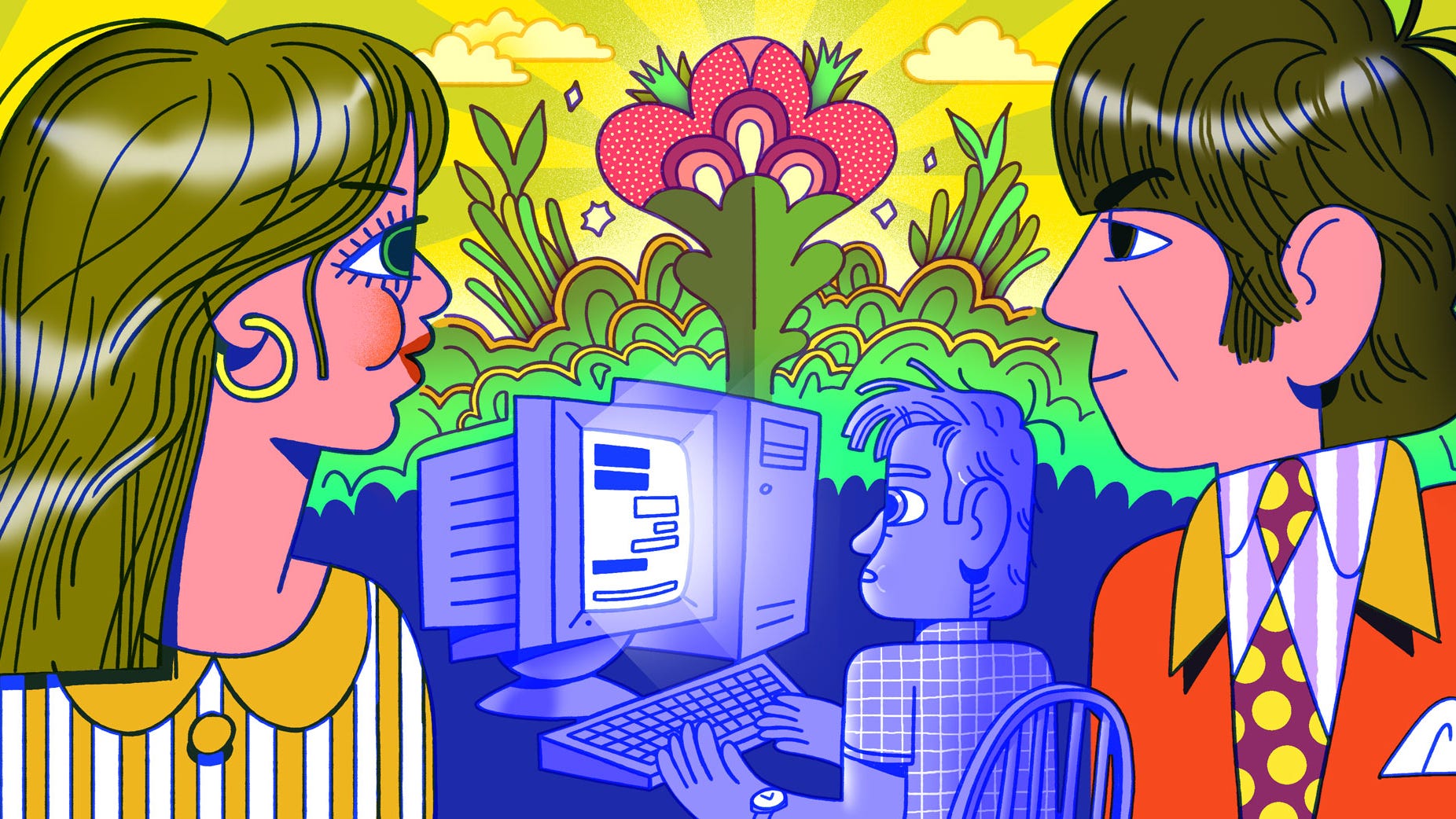 Illustrations by Vinnie Neuberg | Edited by Abby Carney
Two people rest in a postcoital glow under the Louisiana sun. She is a tanned, voluptuous, middle-aged beauty. He is a chiseled, bearded god with unfair abs and a cocksure swagger. The pair seems happy, floating in the pool, but their surroundings feel fake — the sun is a little too bright, the water a little too blue. After a moment, the woman pushes herself out of the pool and walks toward the expansive mansion that serves as a backdrop for the scene. The man stays where he is, reflecting on the fact that he has just fucked his boss and cheated on his fiancée. The woman quickly returns, tears streaming down her face: "I just took a pregnancy test, and it's positive!" My fingers pause on the keyboard, my mind trying to comprehend what my role-playing partner has just said. Something deep inside me breaks, and it feels like I've been woken from a years-long dream. I'm done; I'm out. I block the woman and set about deleting my acco…
Keep reading with a 7-day free trial
Subscribe to Narratively to keep reading this post and get 7 days of free access to the full post archives.