My Teenage Life After Leaving a Cult
I spent my childhood waiting for the apocalypse. When it never came, I grasped at anything I could to feel in control, from binge drinking to suicide.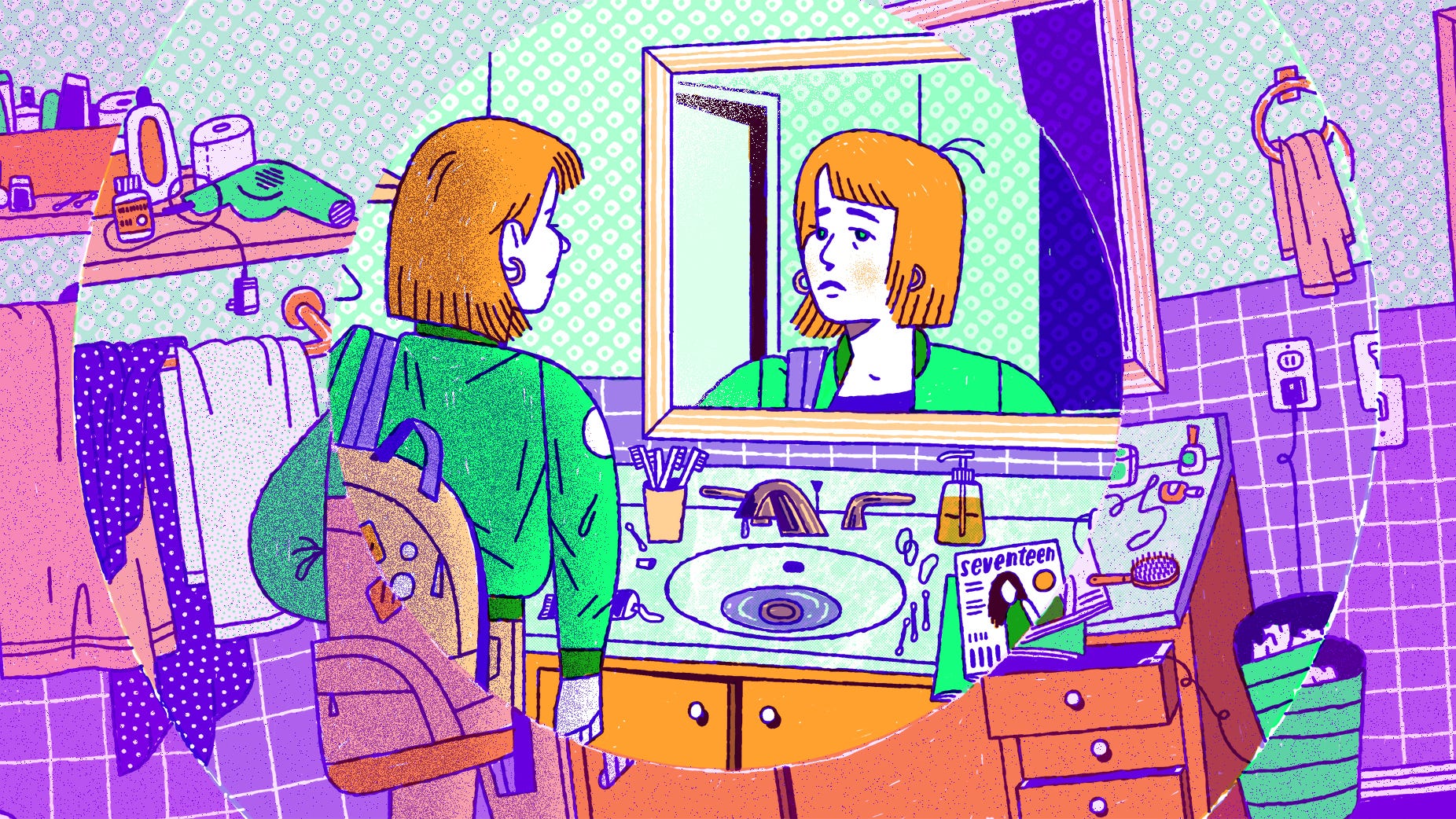 Illustrations by Vinnie Neuberg
I stood eyeing myself in the mirror before my second day of public high school. At 15 years old, I was determined not to get kicked out of class again.
"Do I look okay?" I asked my twin sister, Tamar. I was wearing a bomber jacket, Dickies, and Converse All Star tennis shoes. The day before, I had been dismissed from class for showing too much cleavage, and I didn't want to make the same mistake again.
"Looks fine to me," Tamar said.
I tucked an issue of Seventeen magazine inside my jacket. In that magazine was the secret I had just discovered and shared with my siblings: we had grown up in a cult. This was the reason we felt out of place and unable to fit in after moving to California. The day before, I'd read an article about a girl who had escaped a cult and an accompanying quiz consisting of five questions. If I answered "yes" to at least three, it said, I might have grown up in a cult. I answered "yes" to all five.
Growing up in the Children of God I ha…
This post is for paid subscribers