The Black Widow Bank Robber's Web of Secrets
Through a life of crime that spanned five decades, Linda Calvey's husbands and lovers kept turning up dead. Now she's out of prison, turning 72 today, and determined to clear her name.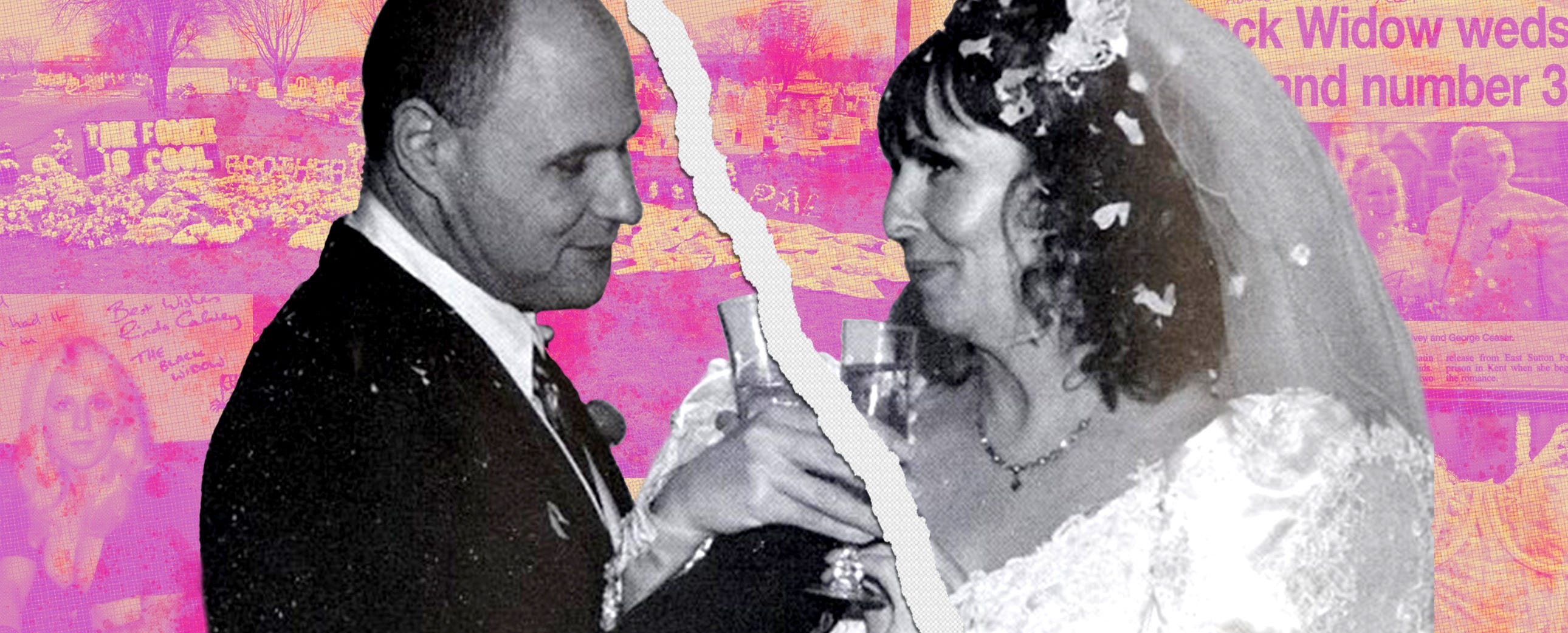 Photos courtesy Mirrorpix and Linda Calvey | Edited by Farah Mohammed
Linda Calvey is waiting in the pub parking lot, a few paces away, poised to greet me with a hug and kisses. It's a mid-July day, the hottest of the year in London, and she's a vision of pink and floral. The pub's outdoor garden is crowded, so Linda leads me inside. She kisses the owner's cheeks and they exchange a few quiet words before he offers us a room to ourselves. Drinks are on the house. It's unclear whether Linda has earned this hospitality because she's a nice person, because she's exceptionally charming, or because she recently held her book launch here. That book is a memoir explaining why she spent 18 years in prison for murder.
Linda Calvey — born Linda Welford in 1948 — was brought up in the East London neighborhood of Stepney Green, a close-knit, working-class community populated by London's jellied-eel-eating, rhyming-slang-talking Cockneys. Her teenage life was relatively unremarkable. She worked as a…
This post is for paid subscribers