The Gay Black American Who Stared Down Nazis in the Name of Love
One of the most brilliant minds of the Harvard class of '35, Reed Edwin Peggram met his soulmate on the eve of World War II and risked everything to stay by his side.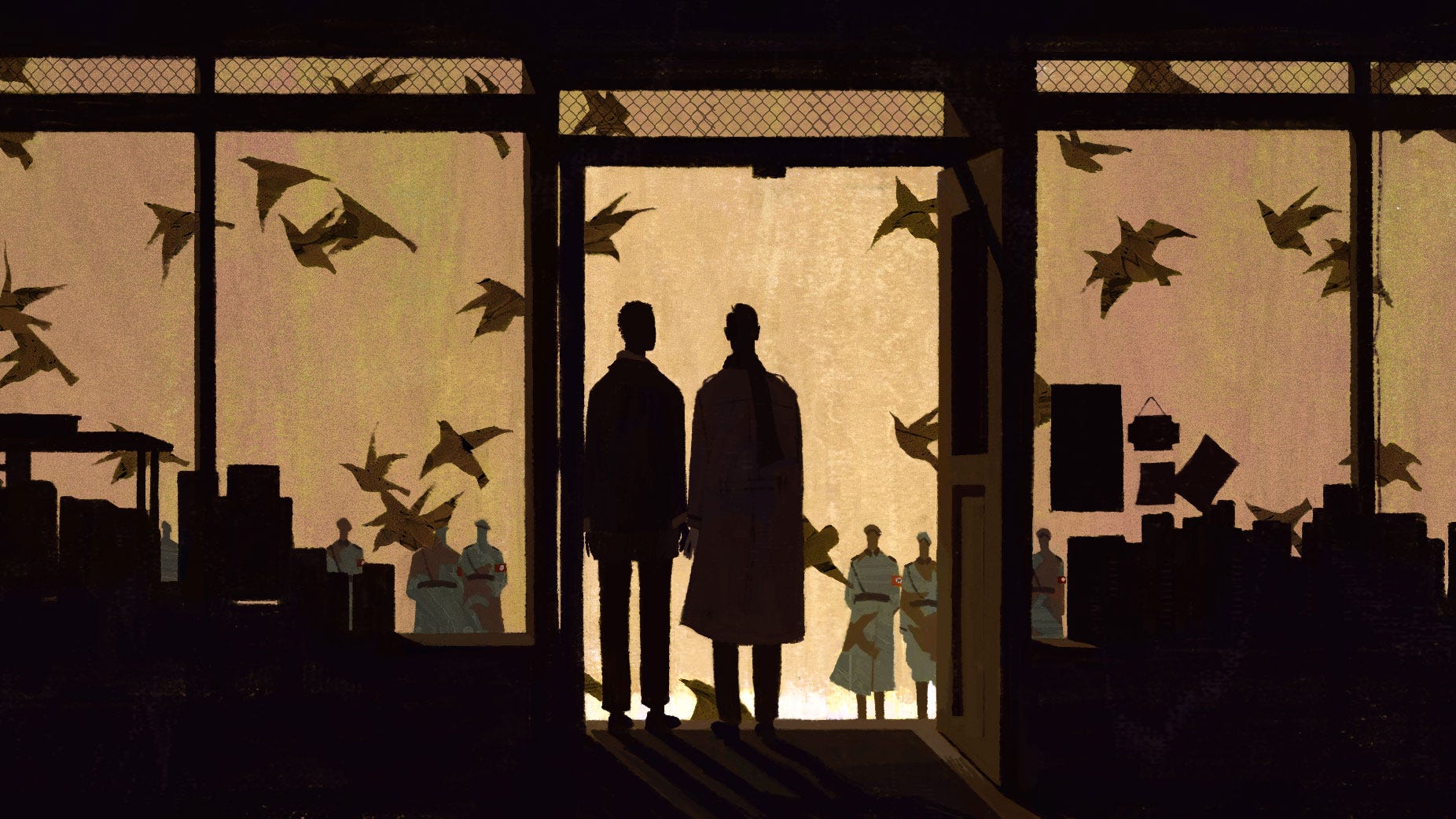 Illustration by Katherine Lam
In Italy at the end of 1944, the Negro 92nd Infantry Division of the United States Army discovered two gaunt men who claimed they had escaped from a Nazi concentration camp. One man was thin and blonde with a "scholarly appearance." The other had brown skin, a slight build and an erect carriage. After two years behind barbed wire, they said, they had fled the camp and gone on an incredible journey to reach the American lines: swimming in lakes, hiking through the snow-covered Apennines, and taking shelter in barns, caves, woods and the homes of friendly partisan supporters. They claimed they dodged bullets and ate leaves to survive; they said they bore witness to the slaughter of women and babies. Their names were Reed Peggram, an African-American, and Gerdh Hauptmann, his Danish friend, and they were "ragged and near collapse from hunger and fatigue."
Keep reading with a 7-day free trial
Subscribe to
Narratively
to keep reading this post and get 7 days of free access to the full post archives.