The High Notes and Hard Knocks of My Traveling Karaoke Family
My parents owned a karaoke business, and we were all on stage together night after night, with Dad belting "YMCA" and Mom coo-ing like Marilyn Monroe. When disaster struck, singing was our savior.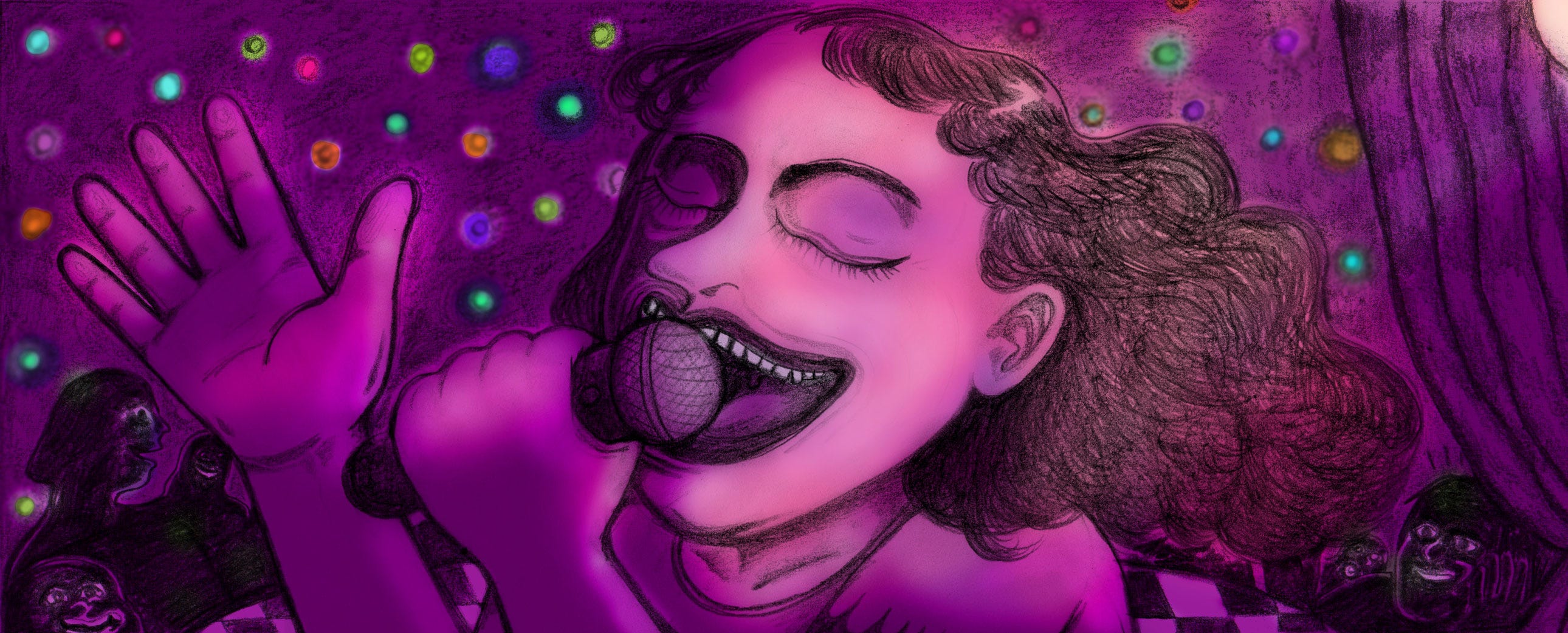 Illustration by Roya Haroun
At the dawn of the karaoke craze in America, my parents owned and operated a small business called Star Tracks Entertainment. Blazing comets underscored their slogan, "Where YOU are the STAR," but they understood that every successful emcee must also be willing to sing a few numbers, especially when the night is young and the crowd is still timid.
They were a handsome couple dressed in matching black-and-white formalwear, with clip-on bow ties and backless tuxedo vests. My buff Italian father, who had feared he was too short for my Yugoslavian mother ever since the time she asked him to step on a bucket before kissing her, stood an inch below her well-sprayed '80s perm, yet he never complained about her high heels. Her legs were long and shapely, tanned by pantyhose, and her confidence in a miniskirt was unbreakable even after my father had introduced her to one pretty woman as his cousin.
This post is for paid subscribers