The King Who Became a Pirate
When King Erik VII of Denmark was forced from the throne, he did the only thing any self-respecting descendent of Vikings could: He joined the warriors of the sea, and hit right back at his enemies.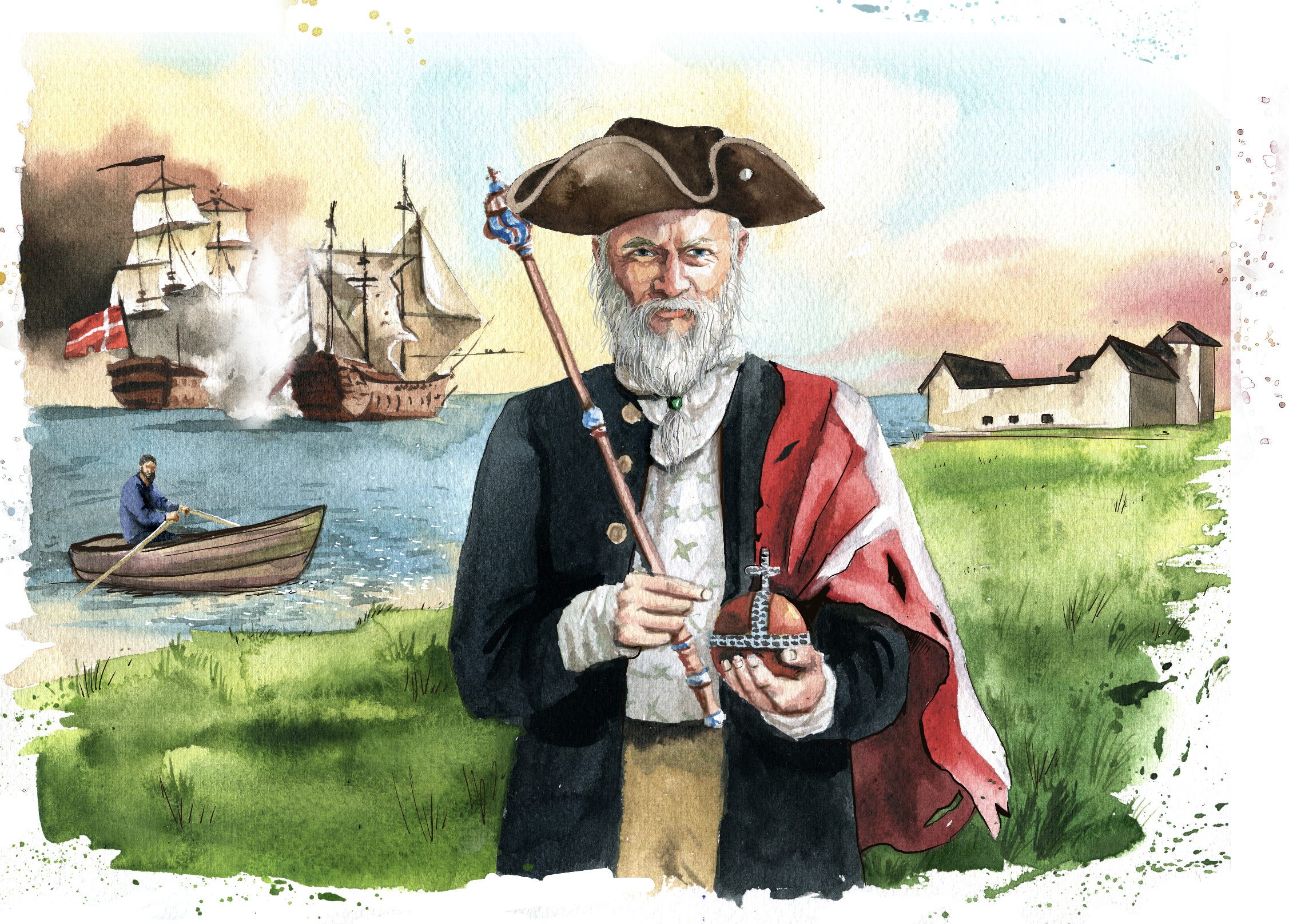 Illustrations by Darya Malikova | Edited by Shawna Kenney
A shallow oak ship moved silently through the waters, heading north toward the massive fortress looming on the horizon. On board, King Erik VII kept an eye out for cannons, for signs of action or soldiers arming themselves. The narrow strait between Denmark and Sweden remained calm. Only the sound of whining seagulls and the occasional whisper of waves tapping the stern filled the early morning air.
Erik smiled as he lowered one knee to the deck and opened the lid of a wooden chest. The faint rays of the winter sun shone on its jeweled contents as he picked up the red-and-white scarf that lay on top: Dannebrog, the flag of Denmark — the oldest national flag in the world.
Soon the Danes would know. They would understand the full scale of Erik's power and of his secret order of knights. His allies would rise and stand against the usurpers. The scum that had stolen his throne would feel his wrath. They had cast him out, made him a st…
Keep reading with a 7-day free trial
Subscribe to Narratively to keep reading this post and get 7 days of free access to the full post archives.