The Last Time New York Was Hardcore
In the '90s, one high-octane underground music scene desperately held on to its rebellious roots of power chords, slam dancing and stage diving. What happened to hardcore?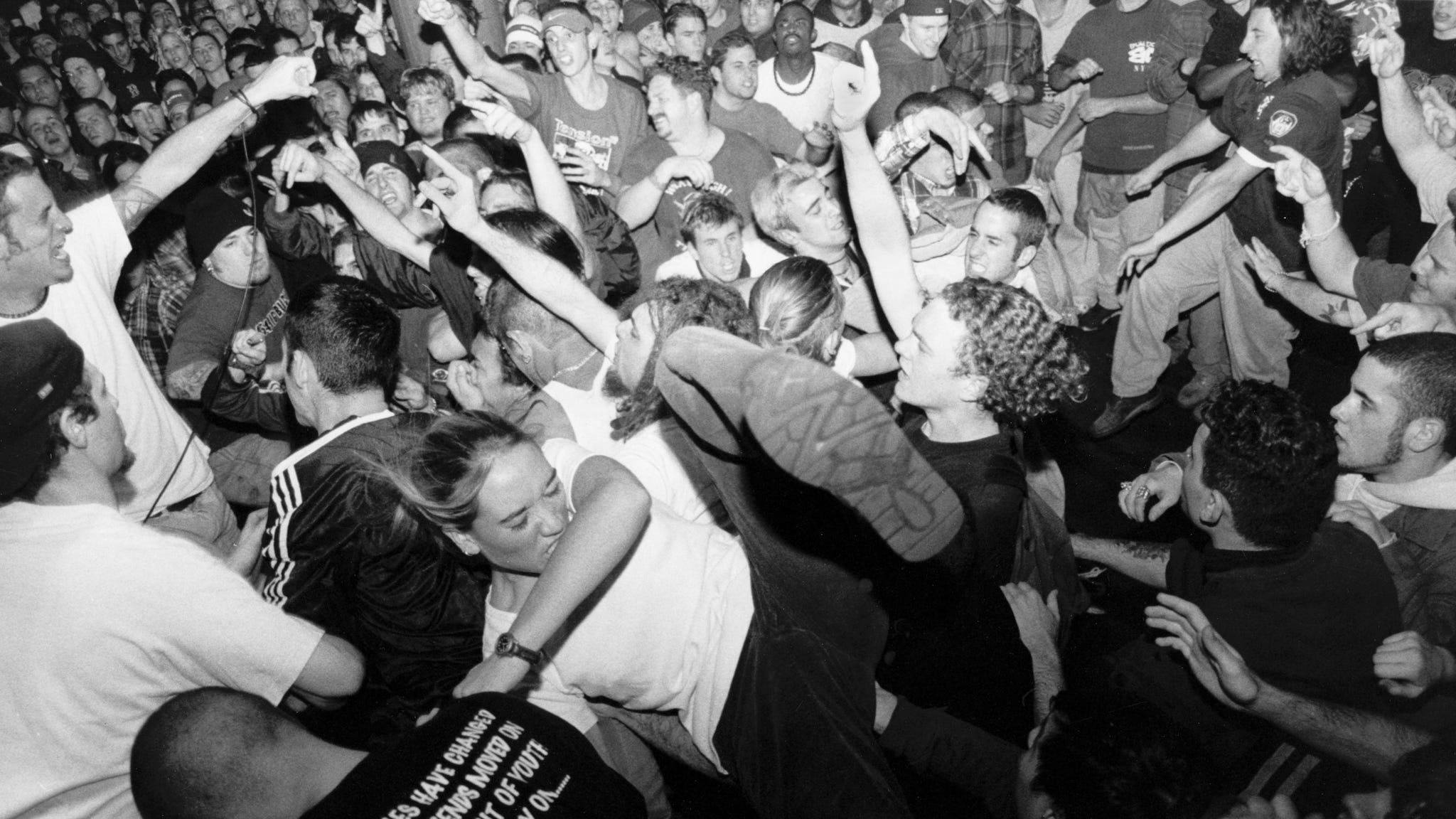 Header photo by Keith Wick | Photos by Carlos Detres | Edited by Noah Rosenberg
More than three thousand people surround me in the packed Roxy nightclub on West 18th Street in Manhattan. It's hot. We've been dancing for hours. But the wind-milling arms, roundhouse kicks, and javelin-like body tosses on this night in '97 bear little resemblance to the more subdued moves once executed in Roxy's early days as a roller disco. Still, we're grateful the surface below our feet was custom designed to support hard falls.
Instead of short-shorts and go-go boots, the few females in attendance are wearing cargo shorts and Doc Martens. Many of the more buff men have relinquished their shirts, revealing glazed, inked skin and nipple piercings matching the ones in their septums.
The houselights darken. Piercing feedback drowns out the roar of the crowd. After four quick clicks of drumsticks, it's chaos.
The lights blare again. The headlining band's singer, Lou Koller of Sick of It All, is at the foot of…
Keep reading with a 7-day free trial
Subscribe to
Narratively
to keep reading this post and get 7 days of free access to the full post archives.