The Masked Vigilantes Coming for Your Horrible Boss
Fed up with low wages and abuse, these outraged employees are naming and shaming "shitty owners" in splashy protests complete with megaphones and bags of poop. But have they gone too far?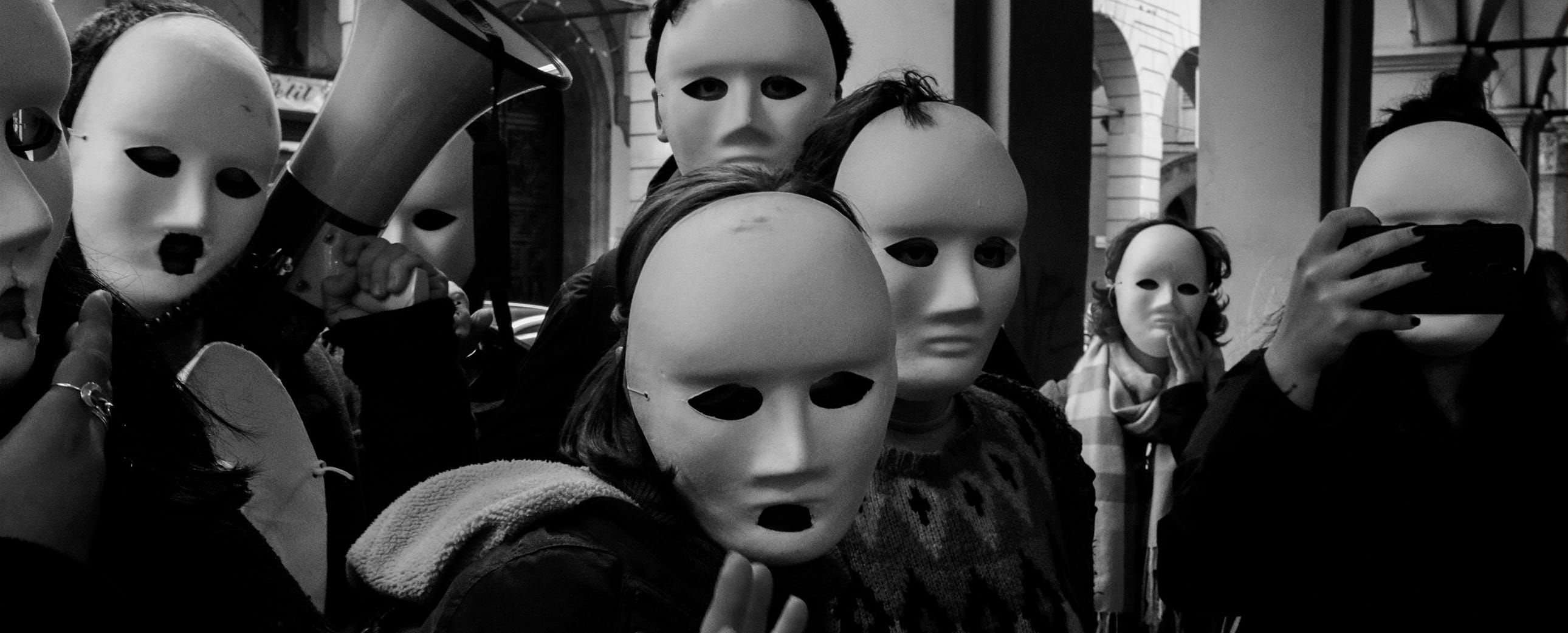 Photos by Marta Clinco| Edited by Julia Métraux
On a quiet Tuesday in July 2019, Paola Sacripante and her sister attended to customers in their Nails Café salon on Via Goito, a one-way cobblestone alley of small businesses and low-rise houses in the historic center of Bologna, Italy. The sisters had founded the salon eight years earlier (along with their other sister and brother, who were not there that day), and the business had recently begun to encounter financial difficulties. That morning, only a few tourists basked in the sun in between sightseeing destinations or strolled in the quiet, narrow street. 
Shortly after lunchtime, the sisters saw about 10 people approach the shop and huddle outside. They all wore identical white cardboard masks, and one held a megaphone. The Sacripante sisters thought they were being robbed. But before they could step outside, the group began plastering the salon's windows with stickers depicting Rich Uncle Pennybags — the capitalist from the board ga…
This post is for paid subscribers