The Misadventures of a Baseball Blogger
A bored college student graduates from bedroom blogging to Big League reporting, but the privileged view from the infield only makes him appreciate the bleacher seats that much more.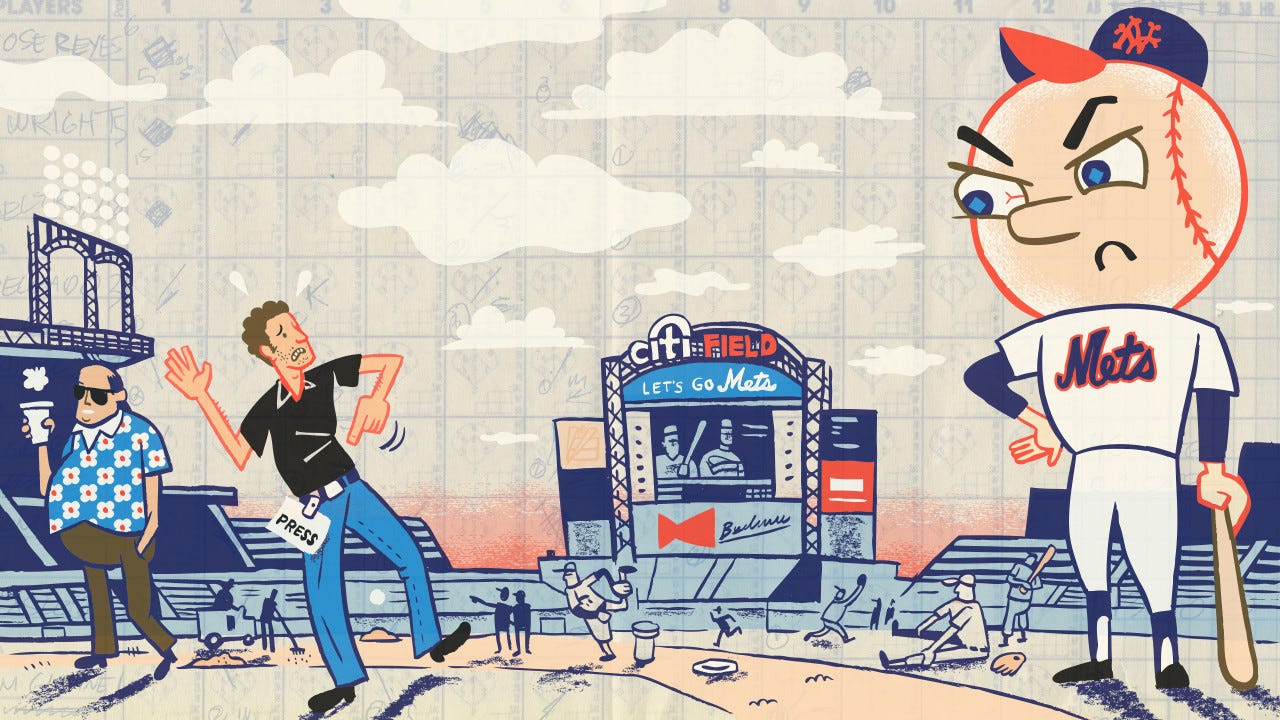 Illustrations by Dan Zettwoch
I have had my sneakers caked with the clay from a Major League Baseball field. I have explored an empty stadium in Florida in the rain. I have sat next to Keith Olbermann during a game and had a brief conversation with him about my hamburger. I have lent a pen to David Wright, and then used that pen to take tests for the rest of my senior year of college. I have tried to explain the infield fly rule to a middle-age man from Scotland who writes a rugby blog. I have successfully snuck into the background of postgame television interviews.
I have also tripped on the dugout stairs as Ike Davis was recording a radio interview, and believe his "whoa, easy there" made it on the air. I have fallen over the soft back of a sofa chair in the Mets clubhouse while trying to lean back casually, and then pretended nothing happened. I have seen far more naked men than I ever wanted, and barring an unforeseen career in adult movies, I believe I will die having seen more nak…
This post is for paid subscribers