The Secret Life of a Professional Statue
How staying perfectly still for tips — despite tourists' bewildering lack of boundaries — taught me to stand my ground in life.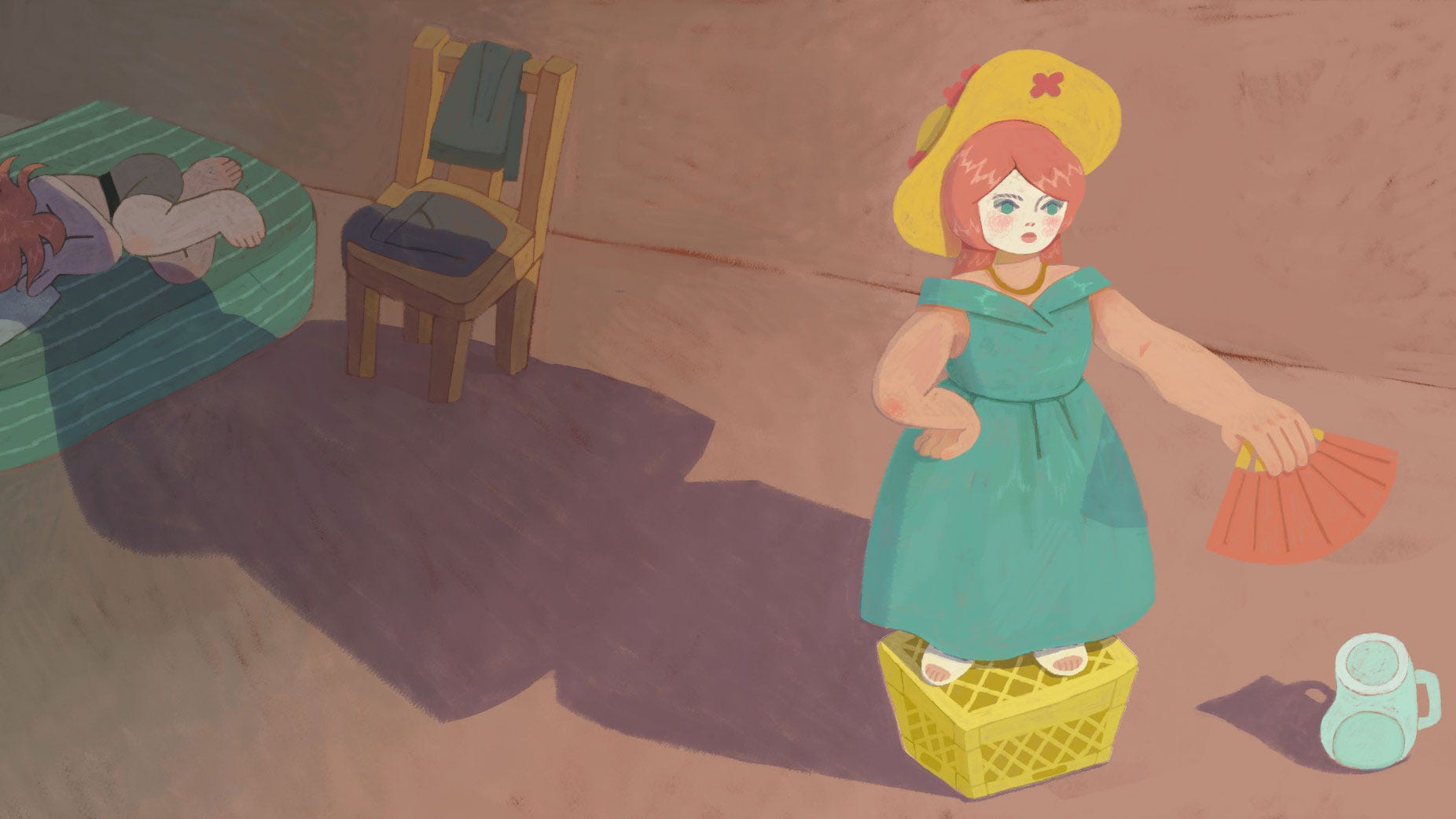 Illustrations by Jie En Lee
I was standing on an overturned milk crate on Bourbon Street, in face paint and a ball gown. The world was a blur. My body was entirely still — one hand holding out my huge skirt and the other a paper fan, frozen mid-flutter.
A group of frat boys appeared from the milling crowd around me. They wore Mardi Gras striped polo shirts in purple, green and gold, though it was October. Plastic beads winked on their necks, and they all gripped neon novelty drinks known as Hand Grenades. Though they were just fuzzy swatches in my peripheral vision, I could identify the color-by-numbers attire of tourists in New Orleans.
The group remained a blur because, as usual while working, I gazed only at a softened middle distance, not focusing my eyes. One of the dudes approached, so close I could smell his sugary drunk breath. He clapped his hands a few inches from my face. His palms expelled a little gust of air, cool on my grease-painted nose and cheeks.
I didn't react. I didn'…
Keep reading with a 7-day free trial
Subscribe to
Narratively
to keep reading this post and get 7 days of free access to the full post archives.