The Tow Truck Turf War and the Driver Left for Dead
In Pittsburgh, the tow truck business is notoriously cutthroat. This winter, two rivals arrived at the same wreck and the feud crossed a line.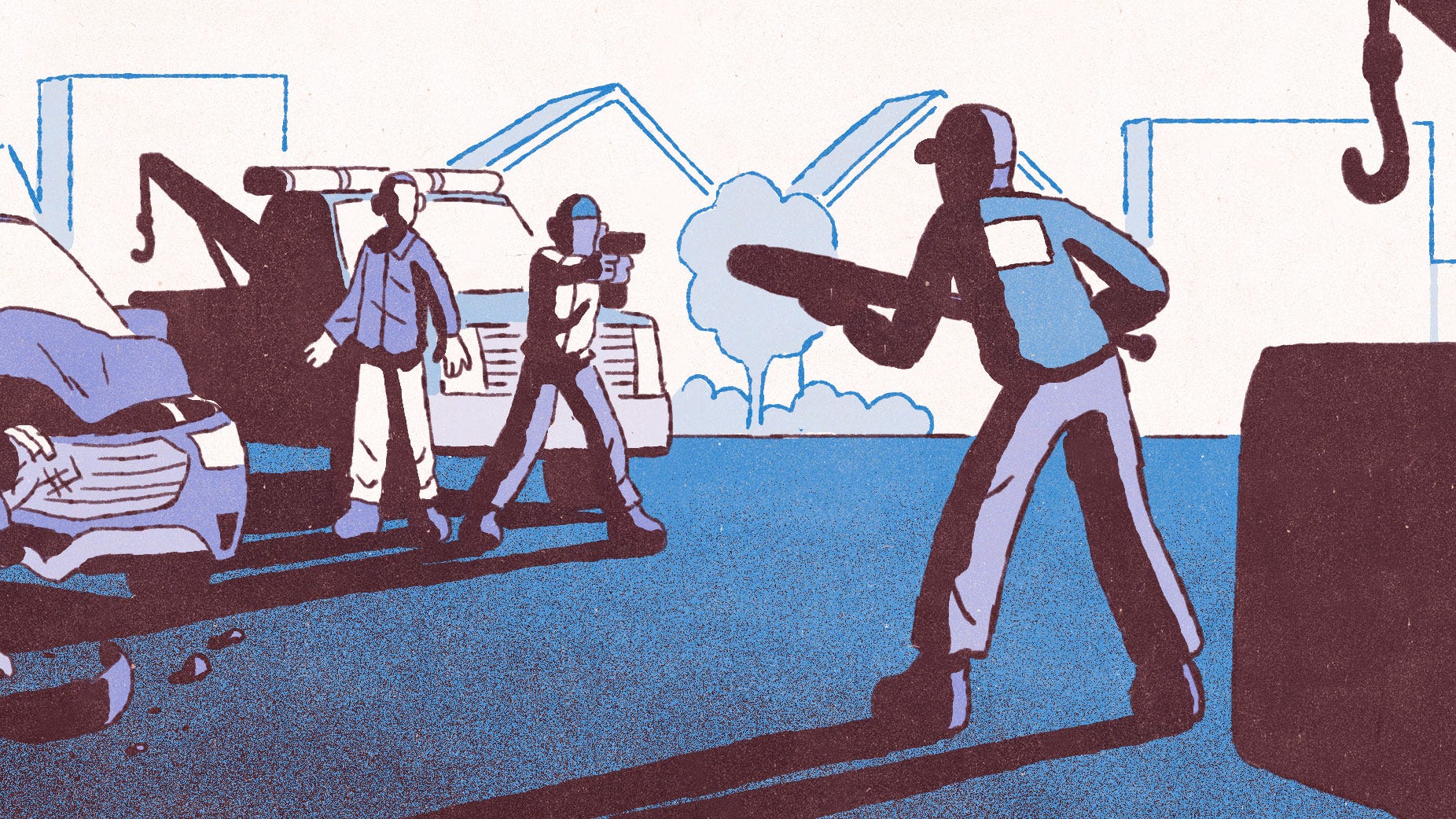 Illustrations by Tim Peacock | Edited by W.M. Akers
It all started with a crash. A couple was driving north on Washington Boulevard when they ran into another vehicle. The police were called, and minutes later a ping for a tow truck was out. Dozens of drivers were waiting. One was 27-year-old Jason Stotlemyer. It was February 2, 2019, and the native of Munhall, Pennsylvania, after just a month towing cars for Halbleib's Auto Body, was still adapting to the wrecker's code: Always be listening, be quick and be cautious. Like many newcomers in Pittsburgh's dangerous towing business — where on-the-scene arguments and brawls are part of the work — Stotlemyer found his way into the situation by necessity, rather than absolute choice. After working in construction for 12 years, he had broken his leg in a November motorbike accident and found himself with no way to support his fiancée and their 6-month-old son Carter. A friend of his, Brandon Johnson, tipped him off about Halbleib's. "I had to…
Keep reading with a 7-day free trial
Subscribe to Narratively to keep reading this post and get 7 days of free access to the full post archives.