This Millennial's Alter Ego is a Forgotten Female Surgeon From WWI
Most war reenactors are older men, but 27-year-old Lillian Fehler stands out for designing uniforms that are historically accurate down to the tiniest details.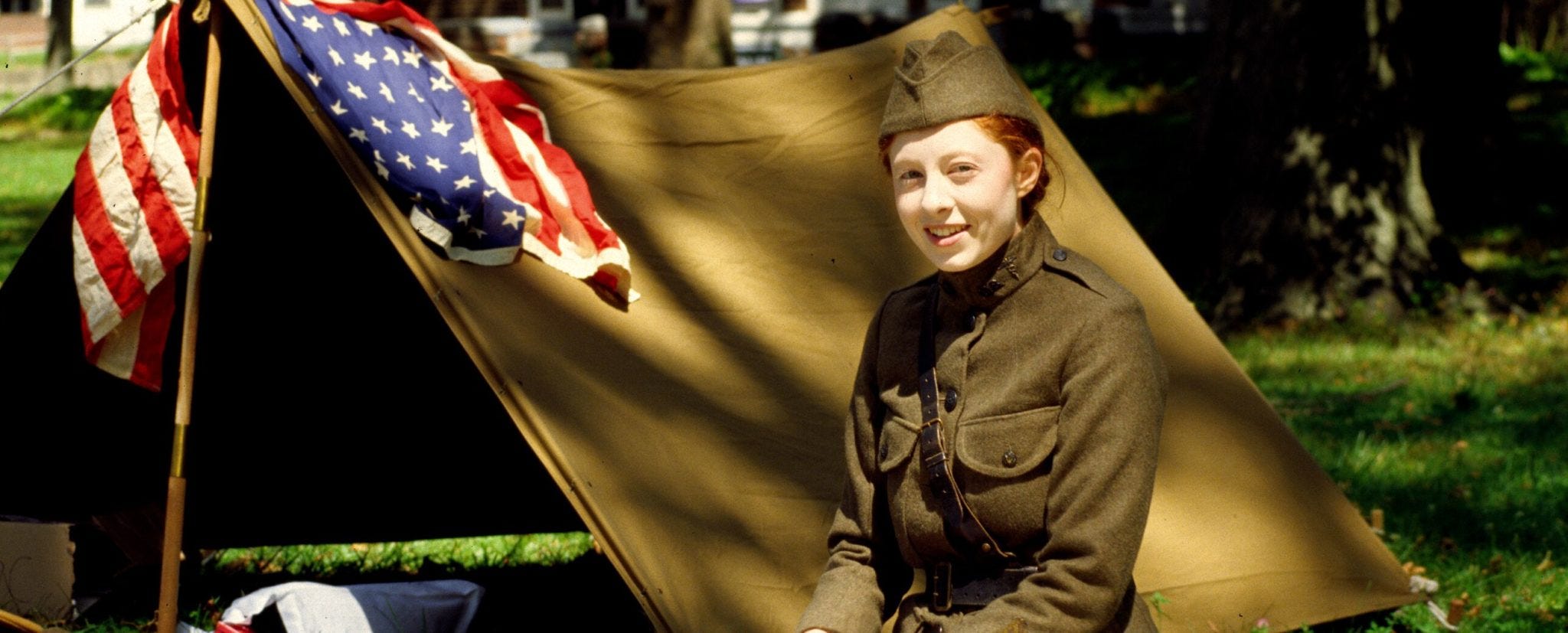 Photo by Barry Kurek | Edited by Shawna Kenney
On a sunny morning last September in the grassy hills of Governors Island, New York City, 27-year-old Lillian Fehler woke to the bright, warbling call of a military bugle. She sat up inside her camping tent (an authentic green cloth tent that soldiers actually used during World War I), and laced up her boots. The boots were authentic, too — impeccably restored to mint marching condition by Fehler herself, who studied at the Fashion Institute of Technology. Next, she brushed her striking red hair into a bun, snapped up the highest button on her stiff collar, and ducked out into the light of day, where she was greeted with a historically accurate breakfast, prepared on historically accurate cookware.
The event was Camp Doughboy — a three-day campout for living historians that also welcomed more than 3,000 curious visitors into its midst each day. Even the location had historical resonance: Governors Island (a 15-minute ferry ride from the low…
This post is for paid subscribers