What I Learned While Exposing Myself on LiveJournal
Long before Snapchat sexting scandals and hacked celebrity smartphones, I got a live preview of online harassment while sharing naked photos of myself on one weird little corner of the World Wide Web.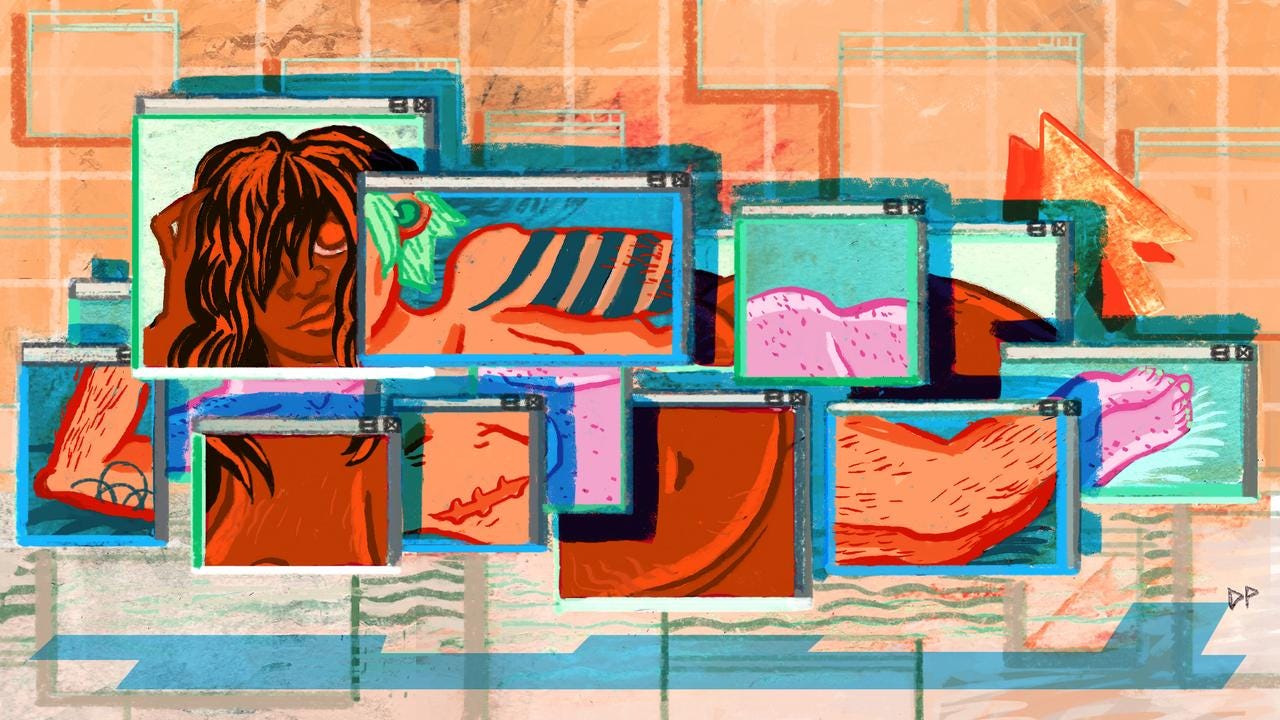 Illustrations by Devyn Park
In the basement bedroom of my parents' house, I closed the door and wished there was a lock. I set the camera on my childhood dresser, and fiddled with the self-timer. I took off my clothes, trying to think of what on earth I would say if someone came to the door. I sat awkwardly on my bed, unsure how to pose, and waited for the flash to go off.
At eighteen, I'd never seen a photo of my own breasts before. Was that what I looked like? Was that who I was?
I picked four of the images and put them up on the LiveJournal group I'd recently found and fallen in love with.
This is my first post," I typed, "I'm nervous. I'm still getting used to this camera."
This was all the way back before we all heard the term "social media" every single day; in 2005, LiveJournal was paving the way. LiveJournal was (and still is) a blogging website with a delightfully simple premise: Here, you can keep a journal, it can be online, you can share it with your friends. It also allowed fo…
Keep reading with a 7-day free trial
Subscribe to
Narratively
to keep reading this post and get 7 days of free access to the full post archives.