Where Journalists Prepare for the Worst the World Can Throw at Us
At these frighteningly realistic boot camps, reporters like me train to cover everything from endless war to deadly pandemics — and create camaraderie that we'll carry to every assignment.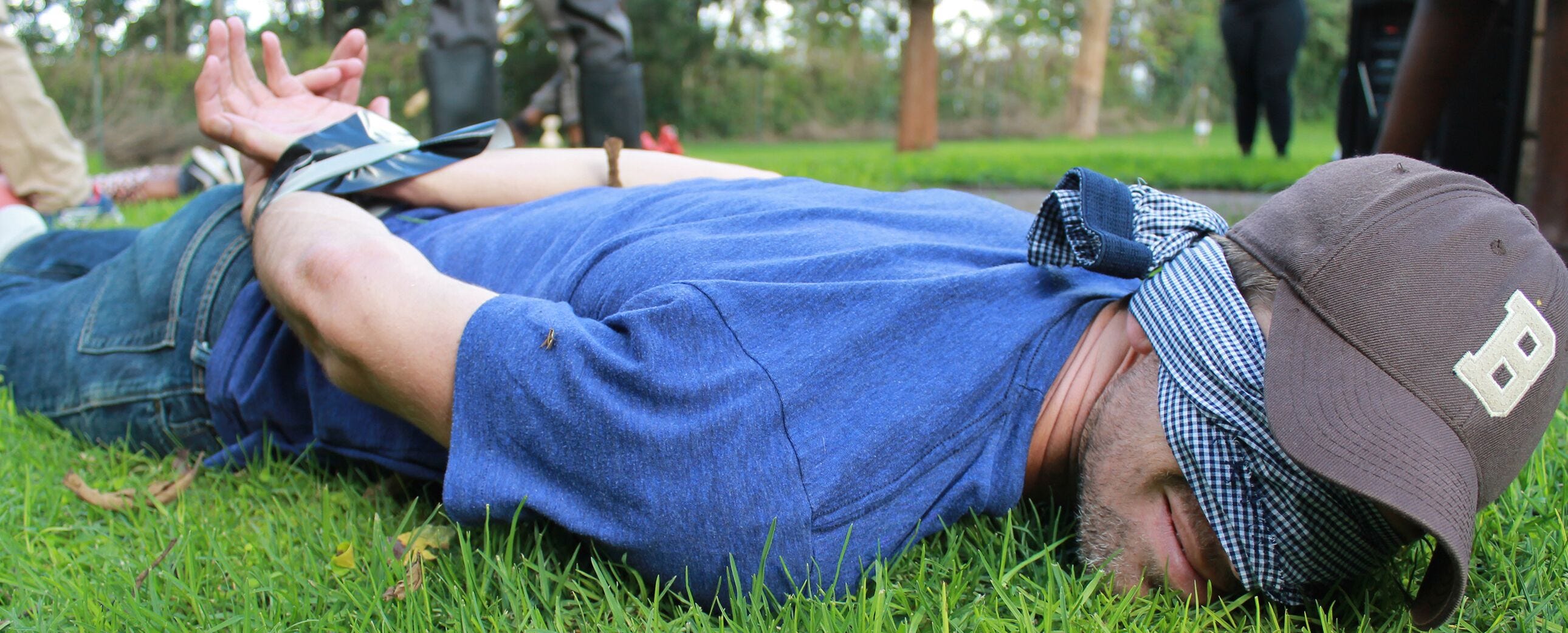 Photos courtesy GJS | Edited by Brendan Spiegel
Through a thicket of brush, we push deeper into the forest. Our small group stops at the edge of a clearing. Mangled twigs lay across what seems like a path to the other side, where wild grass reaches skyward from the tree trunks: a haven. One of our group members, carrying a waist-high branch used during the first part of our exfiltration to check for antipersonnel and land-mine trip wires, kneels and looks at each of us as if to ask, Who's going first?
We are told there might be a sniper or enemy machine-gun nest overlooking the clearing. We can run as a group. Or we can run one by one, single file, to the other side. I crane my neck, looking for the glint of a sniper's scope, anything to confirm our looming suspicions of danger. Whatever way we decide to cross, as one or as many, I know to run low and fast, making myself the smallest and most difficult target possible, something I learned in a classroom not long ago. 
A few minutes later…
Keep reading with a 7-day free trial
Subscribe to
Narratively
to keep reading this post and get 7 days of free access to the full post archives.