You Say Bagel, I Say Croissant
A would-be Parisian abandons New York for the glories of Europe. But when visa troubles foil her plans, she finds the distance between the continents significantly smaller than imagined.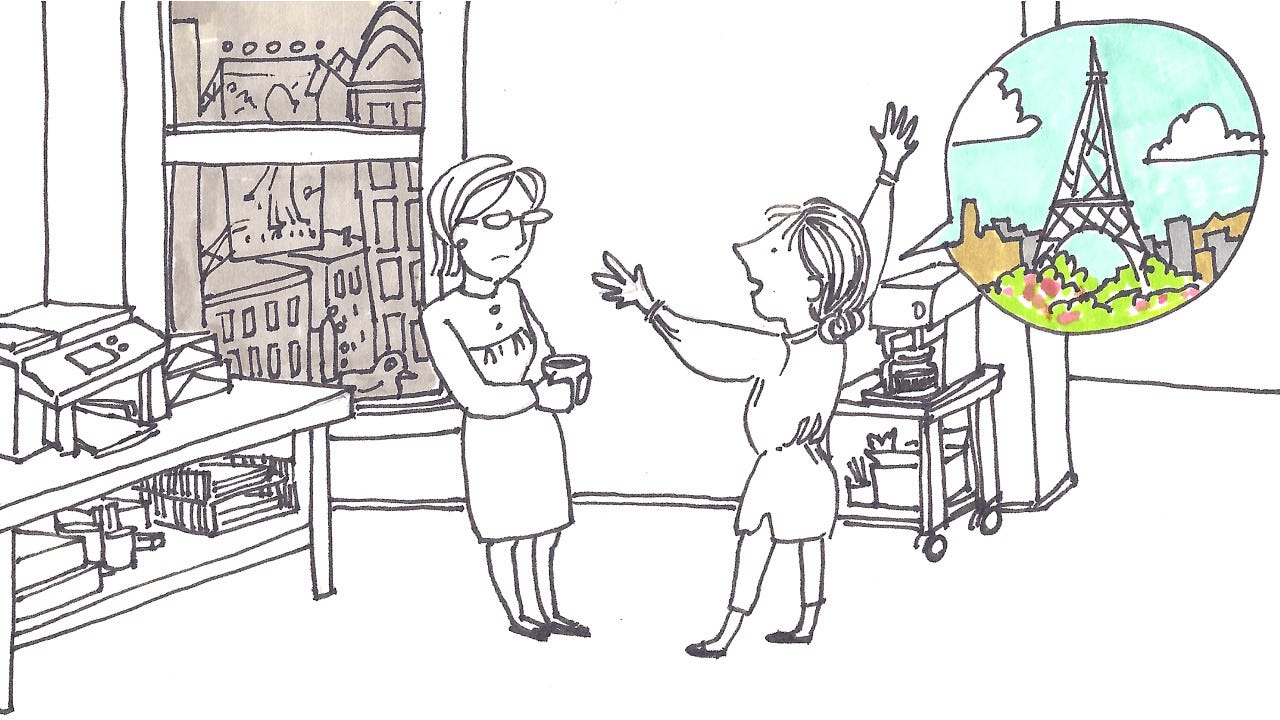 Illustrations by Laura Baisden
When I moved to Paris in January of 2012, I left behind a life in New York I'd spent seven years building: my career, my friends, and the familiarity of American culture. I didn't know how long my savings would last, and so, stupidly, I never applied for a proper visa. Naturally I ended up overstaying my three-month tourist visa by a good six months, and when I left for my best friend's October wedding in New York, I was pulled aside and interrogated by airport border control before my connecting flight in Amsterdam. My visa was electronically flagged, ensuring that I would not be permitted to come back to France a week later as I'd expected. In fact, if I tried, I could be banned from Europe forever, according to some frightening websites.
With the exception of a week's worth of clothes and my journal, all of my possessions remained in Paris. After a few days of panicking, I decided that I didn't want my dream to be over, and nobody was going to tell me w…
This post is for paid subscribers